Designed for comfort
Share - WeChat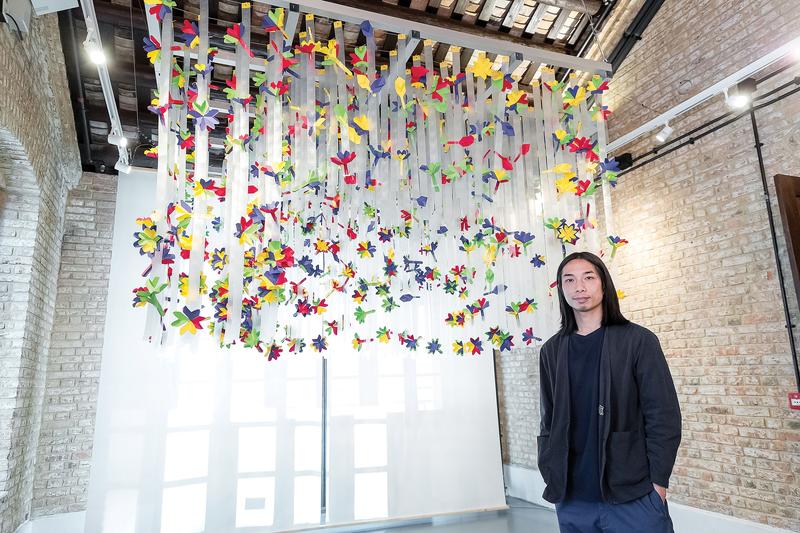 Inspired by positive psychology, an exhibition curator has invited designers to consider how their creative endeavors intersect with the topic of human happiness. Rebecca Lo reports.
It may be argued that while design exists primarily to address the functional dilemma, the icing on the cake is that it often inspires. Founder of Milk Design Lee Chi-wing's concept for Delightful Design is to question what makes people happy, and how good design can amplify those feelings.
After decades as an industrial designer, with products ranging from inflight tableware for Cathay Pacific to bags for Ro, Lee has tapped into his expertise to curate Delightful Design. Held at Design Spectrum, Hong Kong Design Centre's public-facing platform, the show is sponsored by the Create Hong Kong initiative.
Organized into four categories - Sense, Mind, Ideology and Social - Delightful Design showcases more than 30 projects from home and abroad. Some installations were designed specifically for the exhibition, such as The Brotherhood of Sweet by Hong Kong-based 8+26 Studio.
"I asked them to come up with something to fit the category of Sense," says Lee. "They said that they like to eat sweet things." The result is a trio of mechanical, mini sculptures. Anthropomorphic figurines, resembling an clair, a doughnut and panna cotta, dance at the press of a button, drawing smiles from viewers.