'Three-Body' Trilogy broadens worldwide appeal for Chinese sci-fi
Share - WeChat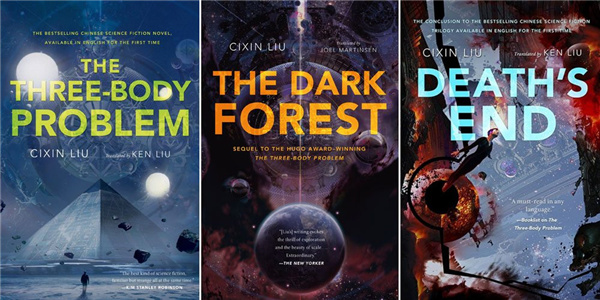 The "Three-Body" Trilogy series of science fiction bestsellers by Chinese author Liu Cixin has become an international phenomenon in publishing. The Three-Body Problem, The Dark Forest and Death's End have taken the world by storm, and marked a new step forward for the global appeal of Chinese literature.
As of 2020, one out of every 393 people in Poland has bought Liu's works; while in the Czech Republic, it's one in every 330.
Recently it was announced Tor Books, the trilogy's English-language publisher, decided to continue the copyright contract with a $1.25 million advance payment.
The decision brought excitement to Liu's agent for the trilogy in overseas markets, China Educational Publications Import and Export Corporation Ltd. The corporation believes, based on incomplete statistics, the deal might set a record for Chinese original fiction titles translated and sold in the foreign market.
Headquartered in New York, Tor Books is a leading imprint known for its sci-fi and fantasy titles.
Liu is among the top five authors globally Tor ever granted a $1 million advance, proving Chinese original fiction's value and reception in the international market according to a CEPIEC news release.
Most Popular