Main actress Yang Yi on dance drama 'The Orphan of Zhao'
Share - WeChat The Orphan of Zhao not only reveals the power struggles between high-ranking officials and the noblemen, but also the lives of commoners such as Cheng Ying's wife.
As an ordinary mother, Cheng Ying's wife tried her best to protect her newborn child, but died in misery after her husband surrendered their own child to save the life of the orphan of Zhao. "Every character in The Orphan of Zhao is tragic. It is precisely because of the tragedy that loyalty and benevolence can be highlighted," said Yang, who played Cheng Ying's wife in the dance drama.
How to convey the emotions of Cheng's wife? What are the differences between a stage performance, and film and TV series? In this episode of "The Orphan of Zhao In the Eyes of Creators", Yang Yi shares her experiences playing this classic tragedy from the female perspective.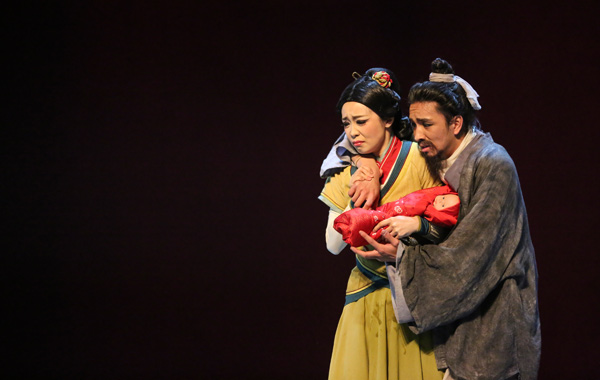 Watch the video series first on:
YouTube: http://www.youtube.com/cnoddt
Facebook: http://www.facebook.com/CNODDT
Related:
Most Popular