China tops global box office
Share - WeChat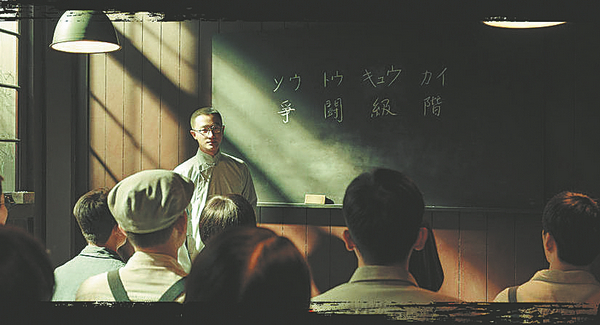 Country holds position for second year as domestic offerings boost ticket sales while audience numbers grow and more blockbusters are produced, Xu Fan reports.
Like the script of an action-packed movie, where the hero overcomes the odds to stand victorious, China has maintained its robust recovery momentum to retain the top spot as the world's largest movie market, both in terms of yearly box-office takings and in its overall number of screens.
With the country's effective measures to contain the COVID-19 pandemic, China saw its overall box-office takings reach around 47.3 billion yuan ($7.4 billion) in 2021, recovering to around 74 percent of its pre-pandemic levels two years ago, according to a report released by movie information tracer Beacon.
Latest statistics released by the China Film Administration, the country's top regulator of the sector, find that the ticket revenue earned by Chinese movies reached 39.9 billion yuan, accounting for 84.49 percent of the total box office last year, also the highest in history.
In November, the administration rolled out the 14th Five-Year Plan (2021-25), setting a string of goals to meet its 2035 vision to build China into a strong cinematic power. With a total of 6,667 newly installed screens, China now boasts 82,248 screens, getting closer to one of the plan's most specified goals-surpassing 100,000 screens by 2025.
Despite facing more difficulties caused mainly by regional COVID-19 outbreaks, Chinese filmmakers have maintained a sizable output, producing a total of 740 films last year and selling 1.17 billion tickets, surpassing figures for 2020.
With China's huge home market, domestic blockbusters have also exerted more influence overseas. Three of the world's 10 top-grossing films last year were Chinese blockbusters, respectively The Battle at Lake Changjin on the second slot; Hi, Mom getting third and Detective Chinatown 3 coming sixth, according to film website Box Office Mojo.
Most industry insiders and analysts said 2021, which marks the first year of the plan, has witnessed a remarkable achievement, signaling a clearer direction for the future development of domestic movies.
Most Popular