Nation's space program sees new age of achievement
Share - WeChat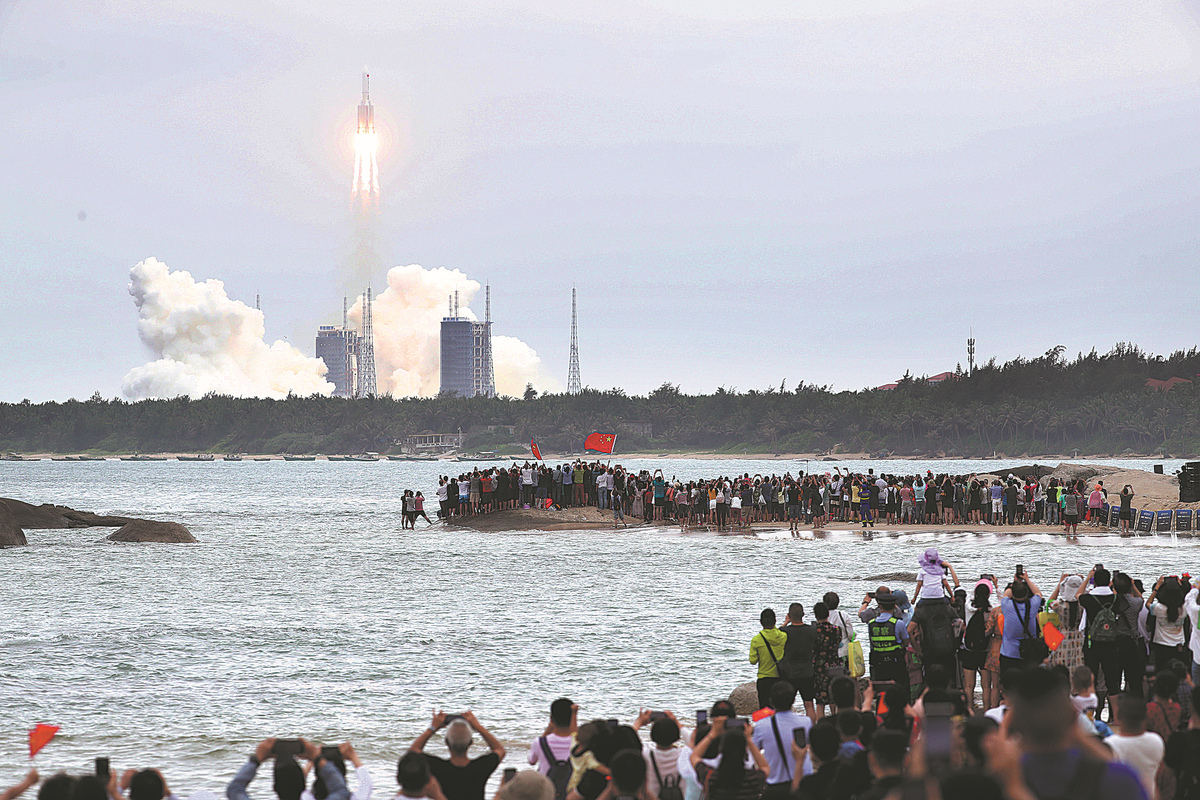 In the past 12 months, scientists have landed a rover on Mars and moved closer to completion of an orbiting laboratory. Zhao Lei reports.
China's space industry made several remarkable accomplishments last year.
The highlights were a massive space station, which is now orbiting Earth, and a rover that landed on Mars in a historic interplanetary adventure for the nation.
The country embarked on its ambitious space station program in late April-after decades of preparations and about three years of delays caused by rocket malfunctions. The aim was to complete an engineering marvel before the end of the year.
On April 29, the first, and central, component of the Tiangong space station-the Tianhe core module-lifted off from the Wenchang Space Launch Center in Hainan province atop a Long March 5B heavy-lift carrier rocket.
The biggest and heaviest spacecraft China has ever constructed, Tianhe is 16.6 meters long and 4.2 meters in diameter. At 22.5 metric tons, the craft equals the combined weight of 15 standard-sized automobiles. It has three parts: a connecting section; a life-support and control section; and a resources section.
The module is Tiangong's most important element, given that astronauts will live there for long periods and control the entire station from inside. It is also the station's main platform for scientific experiments and technological tests.
When completed, by the end of this year, Tiangong will consist of three main components-a core module attached to two space labs-with a total weight of nearly 70 tons.
The station will operate for about 15 years in a low-Earth orbit, about 400 kilometers above the planet.