Beijing's recently opened metro lines offer new experiences in urban transit
Share - WeChat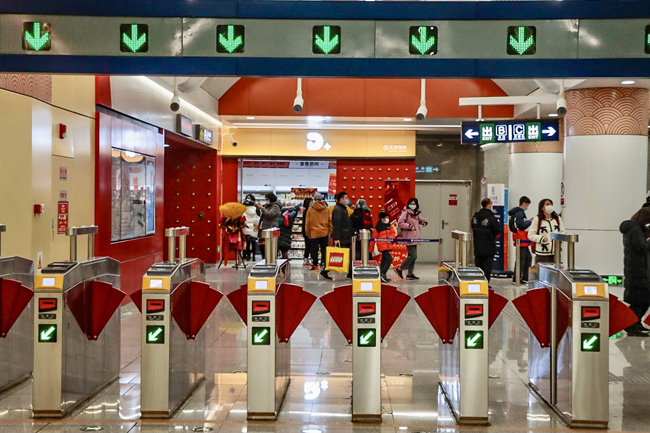 On January 1, Beijing began 2022 not simply in a holiday mood but with many residents using the moment to experience a considerable upgrade in the city's already extensive metro network. The previous day, nine sections, including four new lines, were opened along with extensions to several existing routes. In total 56 kilometers were added, taking Beijing Metro up to 783 kilometers in length with 459 stations in total.
I considered this such a significant achievement for the city that I went out over several days to experience some of the lines. Indeed I was not alone as many people were also riding the new trains and of course taking photographs to remember this significant achievement.
I was not only taking photos with my camera but also looking closely at the advancements in accessibility to the system for people with mobility problems. My conclusions were what has been achieved represents excellent advancements in creating a truly top-class mass transit system for the size of a city such as Beijing. Indeed I have long held a strong belief in sustainable, user-friendly and quality public transport. The easier the system becomes to use, the more people will see the benefits of such transportation and will find it a pleasant and efficient way to travel. With fast and relatively cheap journeys now available citywide, the metro is increasingly a positive option.
Having been involved with the city now for almost 35 years, I've personally been able to watch the evolution of its metro from one based on relatively simple technology to the advanced systems now deployed for example on Beijing's first high-speed subway line travelling up to 120 km/h.
Most Viewed in 24 Hours
China Views