Tajik heritage in focus
Share - WeChat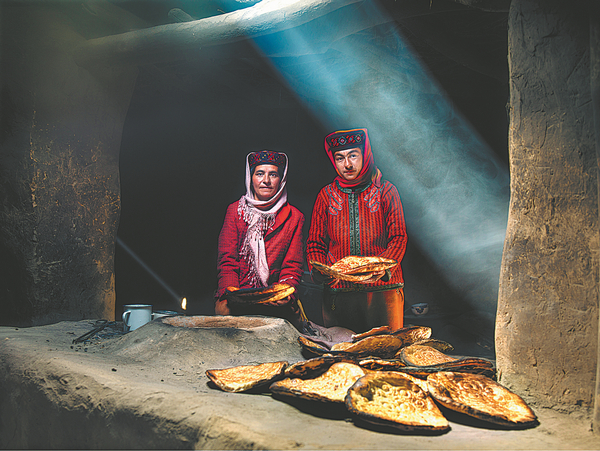 At first sight, the tall woman with thick long dark hair is conspicuous by the way she appears. Her stylish dress is embellished with colors and ornamental, embroidered patterns widely used in traditional Tajik clothing.
The elaborately designed necklaces, embossed pendants, bracelets and dangling earrings on her, mostly made of silver, shake together to make a light, metallic sound as she walks on the street wearing high-heeled leather boots. The smell of an exotic perfume hangs around her.
She animatedly introduces the details of her ethnic outfit every time onlookers show curiosity about her fashion statement.
"In this way, I can promote Tajik ethnic culture on various occasions," says the woman, Li Xin, better known by her pen name, Li Xinzhao.
However, what Li is doing to promote Tajik culture goes far beyond what we can see from her appearance.
Over the past 12 years, Li, who was born and grew up in Zhengzhou, Henan province, has been residing in Tashikurgan Tajik autonomous county in Northwest China's Xinjiang Uygur autonomous region to record the lifestyles of local people with her camera. The photographer, 41, has traveled across the county to visit remote, underdeveloped villages where she has stayed with locals, trying to build a closer connection with them before holding up her camera to take photos.
Most Popular