Homing in on glory
Share - WeChat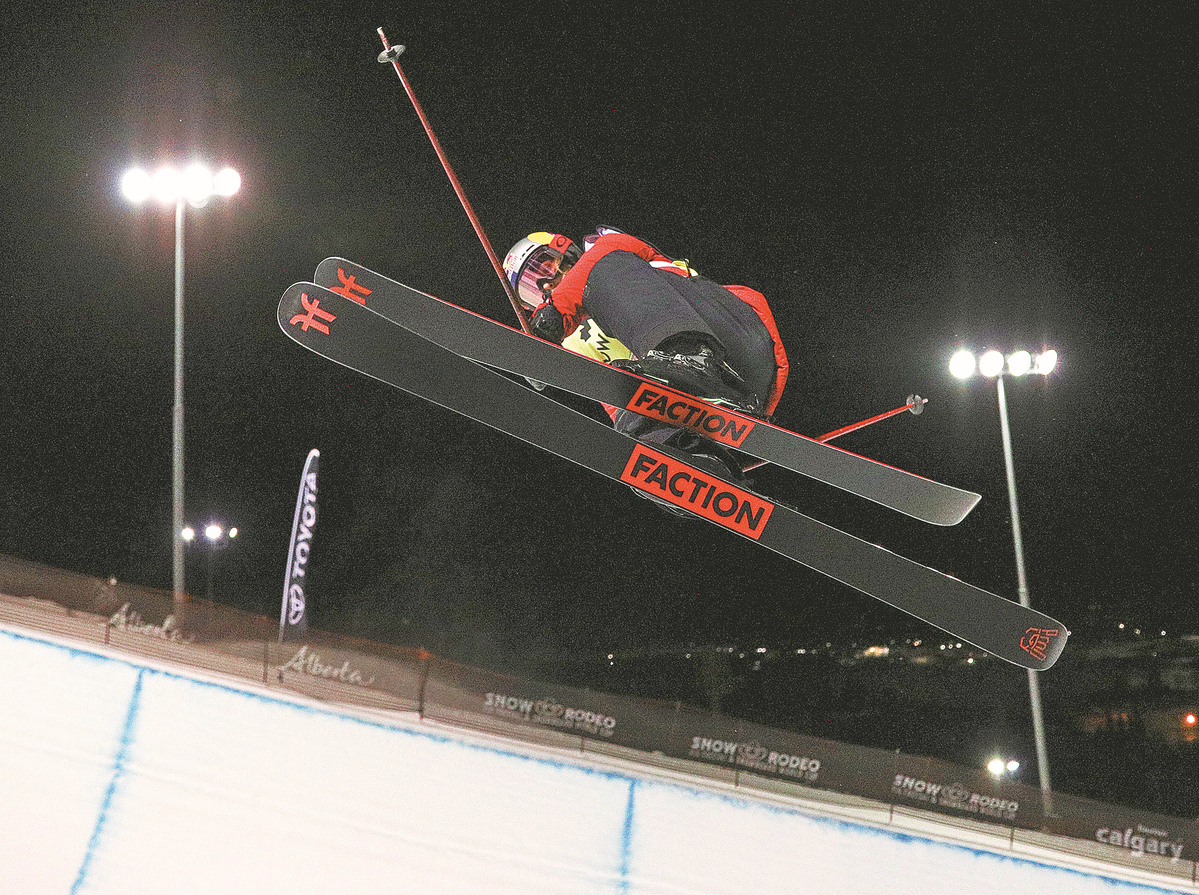 China's medal hopefuls appear to be peaking at just the right time ahead of Winter Olympics
With their long-awaited home Olympics just around the corner, China's winter sports athletes are going all out in their final month of preparations as they target a Beijing 2022 gold rush.
Having brought home just one gold medal from the 2018 Games in South Korea, China's Olympians are determined to turn things around on home ice and snow. Despite the challenges presented by the pandemic, solid training programs and encouraging results at international test events bode well for their chances.
Spearheading the charge is the formidable short-track speed skating squad.
During this season's World Cup series, key medal hopes, including veteran Wu Dajing and rising star Ren Ziwei, looked to be peaking just in time for the Games following their long pandemic-enforced hiatus from international competition.
Wu, who claimed China's sole gold at Pyeongchang 2018, showed he remains the man to beat in the notoriously unpredictable 500m event by storming to gold at the final World Cup leg in Dutch city Dordrecht in late November.
The triumph has helped Wu rebuild confidence after a string of setbacks, including a false-start penalty and an early elimination, at the three previous Cup stops.
"It's definitely important for me to walk into the Olympics knowing that I am still on top of the event," Wu told China Daily last week at a winter sports promotion event in Beijing.
"Mentally, the Cup win gave me a huge boost after what I went through at the first three meets. I feel that I am making progress rapidly and I started to trust myself again, which is what matters most," said the 27-year-old native of Heilongjiang province.
"I am more focused on my target now than four years ago. I will concentrate on my routine and will approach training at my own pace in the final month to bring the best out of myself."
With challengers such as Hungary's Sandor Liu Shaolin and South Korea's Hwang Dae-heon coveting the 500m title, Wu, the current world-record holder, is more focused on outperforming himself in Beijing.
"There are a lot of tough competitors for sure, but the one I need to beat first is myself. As long as I am at my best, I shouldn't need to worry about anyone," said Wu, who was the only skater to crack the 40-second mark this season by winning the Dordrecht leg in 39.878. That was just 0.373 seconds slower than his world record, clocked at Salt Lake City, Utah in 2018.
Meanwhile, Ren, who won men's 5,000m relay silver in Pyeongchang, has emerged as the squad's most outstanding individual this season after bagging three golds-1,000m and two 1,500m-to top the men's overall World Cup standings.
With retired six-time Olympic champion Viktor Ahn guiding him from the sideline, Ren has developed into a more complete skater and looks on course for glory in Beijing.
"There is never a 100-percent guarantee in short track, but I have the heart and strength to go for gold in each of my five events at the Olympics," said Ren, 24, who will lace up in all three individual events and two relays in Beijing.
Ahn, who won three Olympic golds skating for his native South Korea and three representing Russia, was hired by Team China in August 2020 as a technical coach.