A year of celebration and progress
Share - WeChat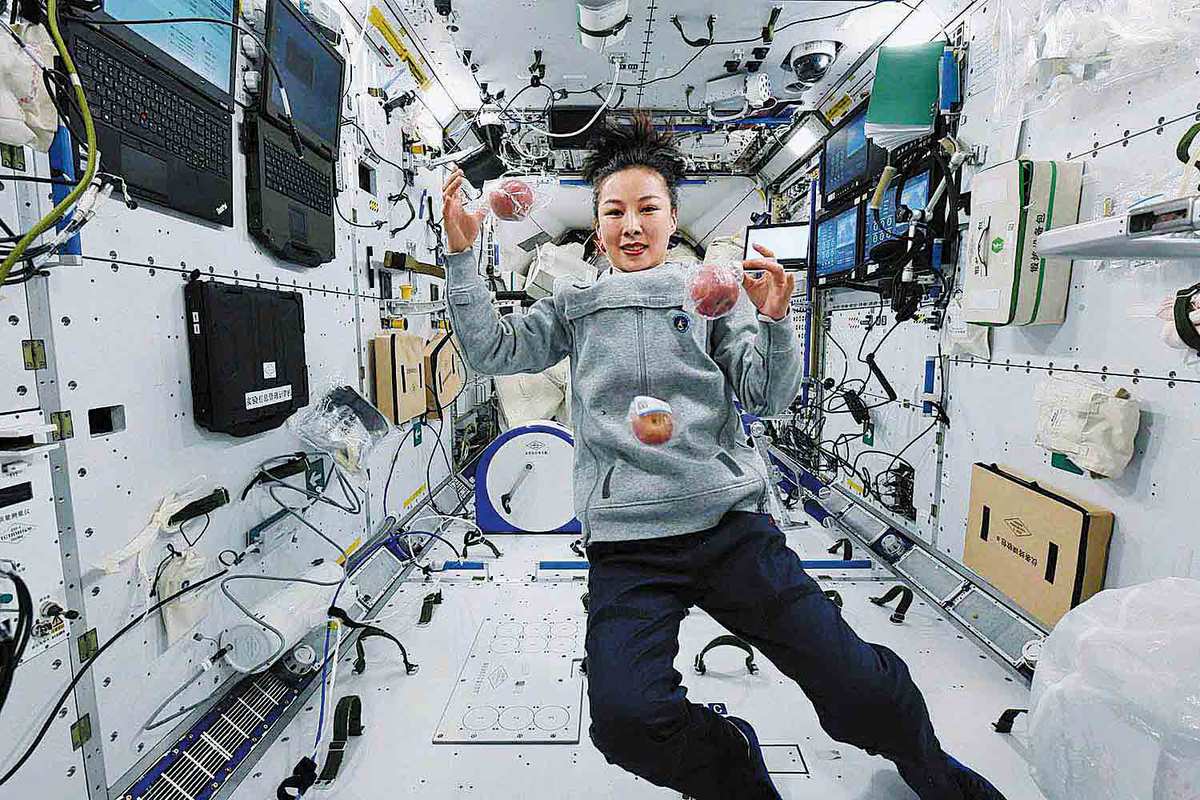 Highlights of the CPC's 100th anniversary include the battle against COVID-19 and achievements in space
This year is destined to leave an indelible mark on the history of the country and the Communist Party of China, as it marks the CPC's 100th anniversary.
On July 1, a grand ceremony was held at Tian'anmen Square in Beijing to celebrate the centenary of the Party's founding. At the event, President Xi Jinping, who is also general secretary of the CPC Central Committee, announced that the nation had achieved its first centenary goal of "building a moderately prosperous society in all respects".
The Party also convened a pivotal meeting last month at which a landmark resolution on its century-long history was passed.
The battle against COVID-19 dragged on throughout the year, with sporadic outbreaks at different locations around the country. However, China has generally kept the epidemic at bay, created a safe environment for development and achieved sustained economic recovery.
Natural disasters were never absent. Sandstorms swept across the northern parts of the country in spring, and major floods occurred in Central China during summer. The country again showed its solidarity and optimism in facing the disasters.
A herd of wild Asian elephants roaming outside their habitat on a monthslong round trip caught the attention of global media and shed more light on the country's growing awareness of wildlife protection.
Other achievements include two manned space missions that sent astronauts to China's space station and the recent Legislative Council General Election in Hong Kong, the first under the revamped electoral system.
The 90 lawmakers elected will serve the public for the next four years after they take office on Saturday.
Since 2012, China Daily has published "annual photos of international communications" at the end of each year, chosen from tens of thousands used by this organization.
By compiling this photo essay of the year, we hope to offer our readers a keepsake of the extraordinary events of 2021.