Equities to see resilient performance next year
Share - WeChat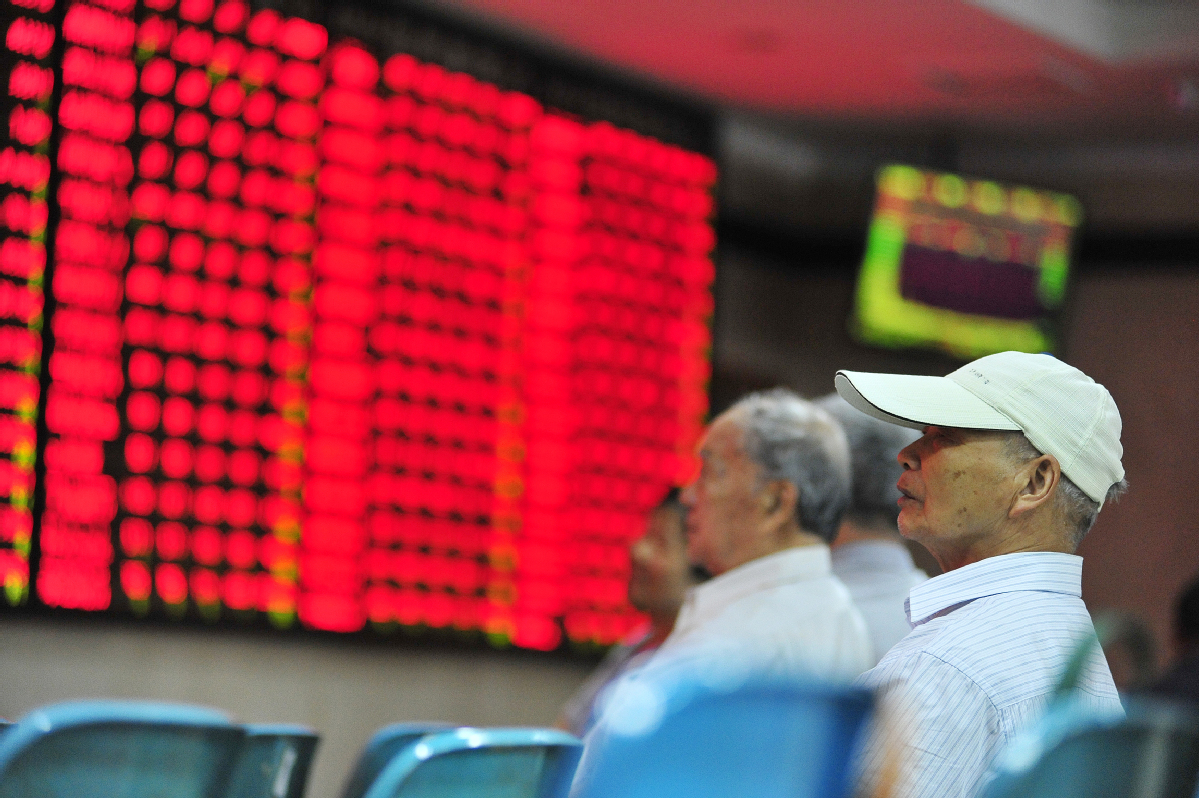 The Chinese mainland's capital markets, especially the stock market, are likely to show resilience given sufficient market liquidity and central bank measures to help achieve the country's green goals, experts said.
In an interview with Xinhua News Agency on Tuesday, Yi Gang, governor of the People's Bank of China, the central bank, said monetary policy should be flexible and appropriate in 2022, with liquidity remaining ample.
Lian Ping, chief economist at Zhixin Investment, said that while stability will continue to feature high among China's monetary policies in 2022, regulators will make them more targeted in the following months so that market liquidity remains reasonably sufficient.
Guan Qingyou, chief economist at Rushi Financial Research Institute, said that it is widely believed among industry insiders that market liquidity will be significantly improved in 2022, which is definitely good news for the entire Chinese mainland capital market.
Compared with the A-share market performance in 2021, an optimistic outlook can be expected for the domestic stock market next year, or even the capital market in general, Guan said.
As estimated by Beijing-based Dongxing Securities, approximately 3.16 trillion yuan ($496 billion) of capital will flow into A shares in 2022, 1 trillion yuan more than the amount expected for this year.
In early November, the PBOC rolled out a supportive tool for carbon reduction and a special reloan to facilitate higher efficiency in clean carbon utilization, both of which aim to address the country's carbon neutrality pledges. The first batch of funds will be released to financial institutions by the of the year, Yi said.
Meanwhile, more social capital is encouraged to be invested in green and low-carbon emissions areas so that the country can achieve its carbon emissions peak goal and realize carbon neutrality in a scientific and orderly manner, Yi added.
Responding to the central bank's latest backing for green investment, the A-share carbon neutrality sector gained 0.16 percent on Wednesday, while the benchmark Shanghai Composite Index dropped 0.91 percent and its Shenzhen counterpart fell 1.24 percent.
Chen Li, chief economist at Chuancai Securities, said the rising prices of A-share-listed new energy companies in 2021 cannot be overlooked. Such firms reported an average increase of 40 percent in their share prices. Green investment related to China's carbon neutrality goals will remain the best investment theme in 2022. Photovoltaic and wind power will show the biggest room for growth and help further improve profitability of the entire A-share carbon neutrality sector, Chen said.
At the annual Central Economic Work Conference held earlier this month, Chinese leaders stressed the need to strengthen the clean and efficient use of coal and phase out traditional energy using safe and reliable new energy alternatives. The "dual carbon" goals have been progressing naturally in the process of promoting high-quality development, which should be advanced unswervingly.
During the 2021 Bund Summit held in Shanghai in late October, Chen Wenhui, vice-chairman of the National Council for Social Security Fund, described investment related to China's "dual carbon" goals as long term, involving a large number of industries and involving much complexity. Therefore, such investment will require the help of the financial markets and guiding policies, he said.