Fishing and hunting festival begins in Jilin
Share - WeChat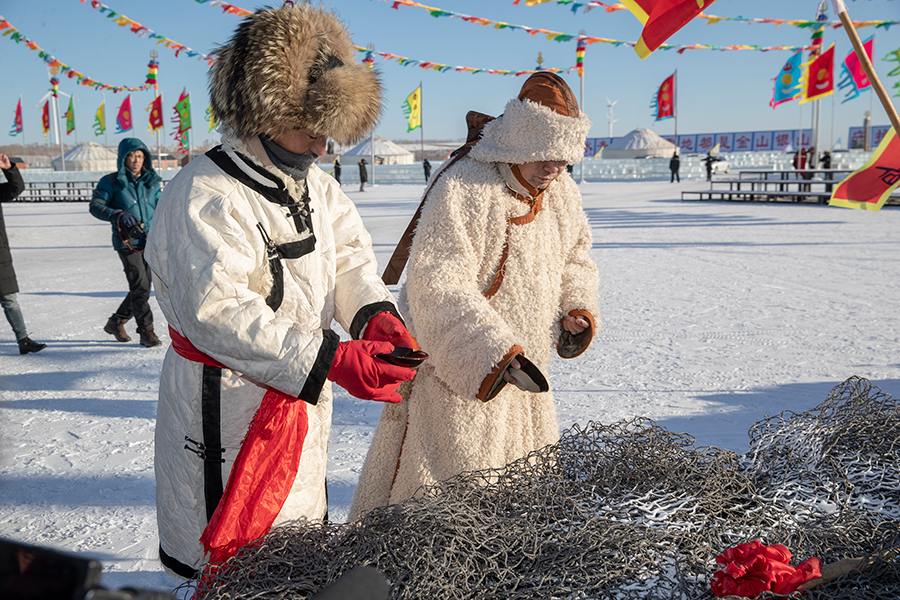 The 20th Chagan Lake Fishing and Hunting Cultural Tourism Festival kicked off on Tuesday in Songyuan of Northeast China's Jilin province, with thousands of tourists witnessing the spectacle of fish leaping over the water.
The first catch of the fishing season - a 19-kilogram fish - set an auction record of 2.99 million yuan ($459,299) at the opening ceremony of the festival on the frozen Chagan Lake.
The proceeds of the auction will go to a charitable fund for protecting ecological environment of the Chagan Lake, and promoting the sustainable development the lake's fishery.
The winter fishing ritual on the lake that dates back to the Jin Dynasty (1115-1234) has been identified as China's national intangible cultural heritage in 2008.