Youths' rising interest in culture welcome
Share - WeChat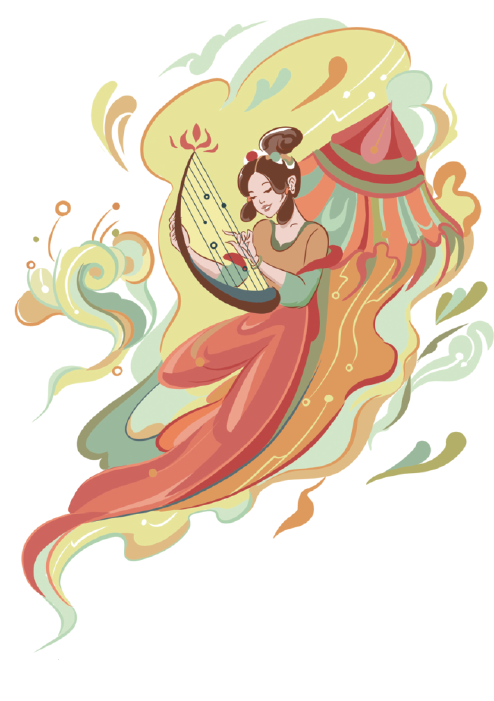 Traditional Chinese culture has become increasingly popular among youths, who are taking greater interest in historical and cultural sites and relics such as the Palace Museum (the Forbidden City), the Sanxingdui cultural artifacts (second millennium BC objects found at the Sanxingdui archaeological site in Sichuan province) and the representation of Dunhuang Mogao Grottoes through virtual reality.
Guochao, meaning "national trend", is a manifestation of culture distinguished by a combination of Chinese cultural elements and modernity. It is related to the development and sale of cultural products and promotion of the cultural industry. Surprisingly, this trend has been fueled by the younger generation's interest in traditional Chinese culture.
As symbols of Chinese tradition, the priceless antiques and magnificent paintings in the Palace Museum, and the awe-inspiring caves, ethereal murals and amazing statues that make up the Mogao Grottoes have attracted visitors from around the world.
However, sometimes tourism and the endless stream of visitors do more harm than good to historical and cultural sites because of their fragile environs and invaluable but delicate treasures they are a repository to.
With advanced technology making its way to more and more museums, the authorities are taking innovative measures to preserve the historical and cultural treasures displayed there. For example, many museums are using digital technology to attract more visitors.
This has prompted an increasing number of people, especially youths, to learn more about traditional Chinese culture. In particular, digital technology-along with virtual reality, and high-definition videos and photographs-is being used to offer tourists a virtual tour of the murals, caves and statues of the Mogao Grottoes.
Many used to believe digital technology imperils traditional cultural expression. But the fact is, digital technology allows people access to information and visuals without having to take the "trouble" of visiting the real site. Through data transportation, it facilitates effortless reproduction of the original without any loss of quality. No wonder digital technology is regarded as the epitome of creativity.
For instance, "Night Banquet in a Tang Dynasty Palace", a charming dance performance, blends augmented reality and Tang Dynasty (618-907) aesthetics, and became the most viral video during the 2021 Spring Festival holiday after appearing on Henan TV's regional Spring Festival gala. It has been watched more than 10 million times on social media platforms.
The dance performance incorporates 5G and augmented reality to create virtual scenes on a real stage, complete with song and dance, building a delectable atmosphere in a museum. The dancers were dressed in the fineries characteristic of the Tang Dynasty and gave a sweet, utterly enjoyable performance that paid homage to traditional Chinese culture. Especially, the use of augmented reality created the illusion that the dancers had emerged from the traditional paintings projected on the stage.
The imaginative technique and the blending of technologies with the ancient artifacts and artwork created a captivating ambience.
New technology has been promoting innovation in museology, teaching, research and production, and has strengthened the protection of historical and cultural relics.
More important, the use of new, advanced technology has been attracting more youths to museums and historical and cultural sites, and has prompted other countries to follow China's example.
It has enhanced China's soft power and boosted Chinese people's confidence in their culture, including Chinese characters, poems and songs, architecture and gardens, traditional festivals, arts, handicrafts, folk crafts and customs.
And by focusing on cultural exchanges-apart from economic cooperation-the Belt and Road Initiative has been doing what the Silk Road did in ancient times: spreading Chinese culture and customs in other countries.
Advances in technology have spawned many social media platforms, which in turn are disseminating knowledge about China's history, culture and traditions.
Digital technology like virtual reality gives users an interactive experience that transcend time and space.
As such, the audience can better understand the content generated in virtual space.
In recent years, large-scale original cultural programs, such as Chinese poetry and classics competition, have set off a wave of traditional cultural events with massive participation of young people. And along with the rapid development of the Chinese cultural industry, Chinese culture's influence and China's soft power have been growing overseas over the past years thanks, in particular, to the government's support for the cultural industry.
Chinese youths' growing interest in traditional culture, combined with their consumption power, has also boosted the "Made in China" program, which reflects the pride Chinese people take in their achievements and cultural heritage, and their deep belief in the effectiveness of reform and opening-up, socialism with Chinese characteristics and China's development path.
Moreover, China has been promoting the concept of a community with a shared future for mankind using its rich history and cultural heritage, and portraying on the global stage an image of a major cultural power.
The views don't necessarily represent those of China Daily.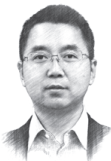 If you have a specific expertise, or would like to share your thought about our stories, then send us your writings at opinion@chinadaily.com.cn, and comment@chinadaily.com.cn.
Most Viewed in 24 Hours
China Views