Baidu readies for imminent metaverse app launch
Share - WeChat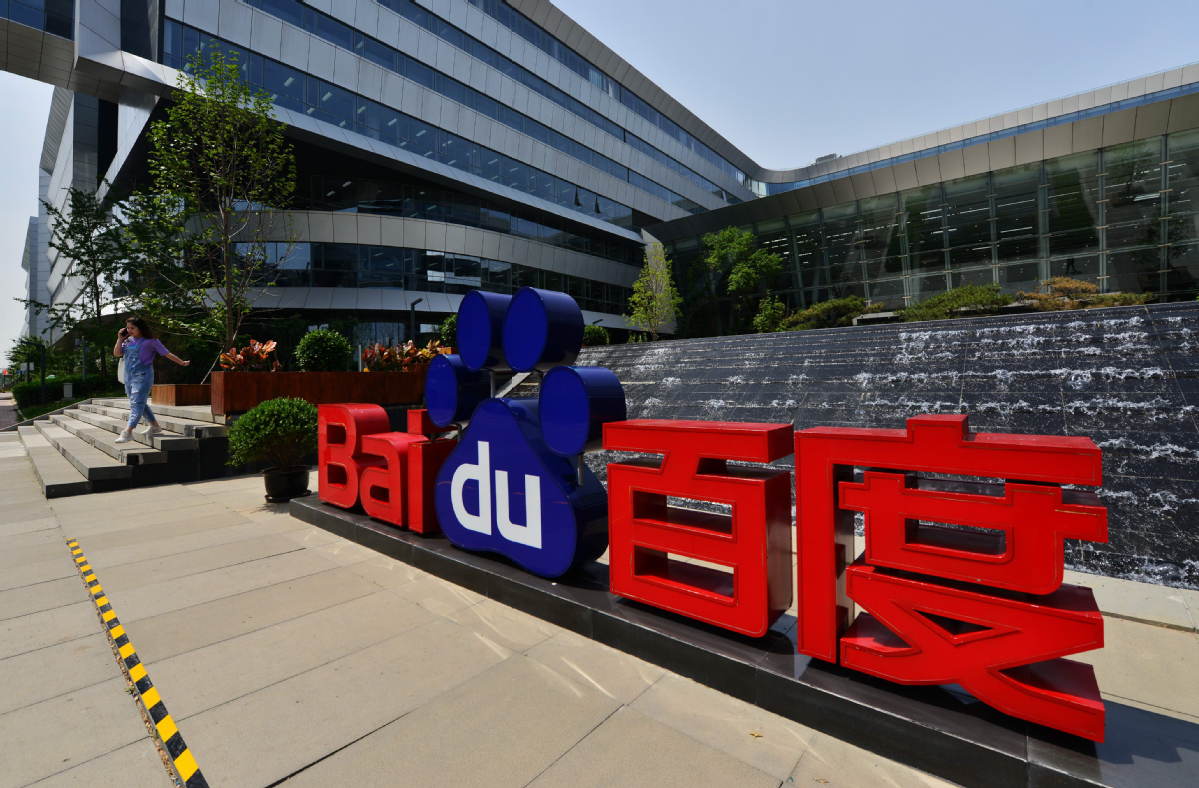 Chinese tech giant Baidu Inc has officially opened internal testing of the country's first metaverse-related app called Xirang for a designated group of users, as the company looks to leverage its artificial intelligence capabilities in the fast-growing metaverse field.
Baidu said Xirang will be open to all users on Monday when its annual flagship developers' conference-Baidu Create-also China's first metaverse conference, will be held via its metaverse platform.
Translated as "land of hope",Xirang will allow up to 100,000 people to take part in the three-dimensional virtual reality conference simultaneously.
The participants will be able to interact with others in their designated avatars, and immerse themselves in the city of the future with iconic architectural features like Shaolin Temple and Sanxingdui Museum.
As one of the hottest tech buzzwords, metaverse promises a future in which the virtual and physical worlds are inextricably interconnected. The metaverse is basically a shared virtual environment or digital space created by technologies including virtual reality and augmented reality, industry experts said.
Ma Jie, Baidu's vice-president and head of Xirang, said that against the backdrop of current network technologies, how to create immersive real-time experiences, interactive sound and visual effects are the three biggest bottlenecks that hinder the development of the metaverse.
"We need to make breakthroughs in several key technologies, such as safe, self-independent and intelligent cloud computing technologies as well as continue to innovate in artificial intelligence, edge computing, virtual reality and augmented reality while building up a content ecosystem," Ma said.
"Currently, the metaverse is still in a very early stage. Its development is gradual, and we need a community and a long time to build it,"Ma said. Although Baidu has introduced some underlying technologies like blockchain, there will be no virtual currencies and transactions concerning virtual assets in Xirang, he added.
Baidu aims to build an infrastructure platform for the metaverse, and provide technical support in the aspect of AI and cloud computing, the company said.
A string of Chinese tech heavyweights and startups are making forays into the metaverse realm. For instance, Chinese tech behemoth ByteDance, owner of popular short video app TikTok, tapped into the VR sector in August by acquiring Pico, a Chinese VR headset maker.
Market consultancy IDC said the development of the metaverse will have an impact on six key areas-social connectivity, work, entertainment, shopping, education and the digital economy.
"The metaverse has the potential to change the way we live and become the next digital phenomenon," said Liao Yexi, a research analyst at IDC Asia/Pacific.
"Although the era of the metaverse is still years away, businesses should partner with game developers and hardware vendors to start building the ecosystem and plan for new online service models for the upcoming virtual worlds before it is too late," Liao said.
Global consulting company PwC has highlighted the metaverse as the next frontier and painted a rosy outlook for the metaverse-related economy, which will grow to $1.5 trillion in 2030, mainly driven by AR and VR technologies.