Teen film festival holds awards ceremony
Share - WeChat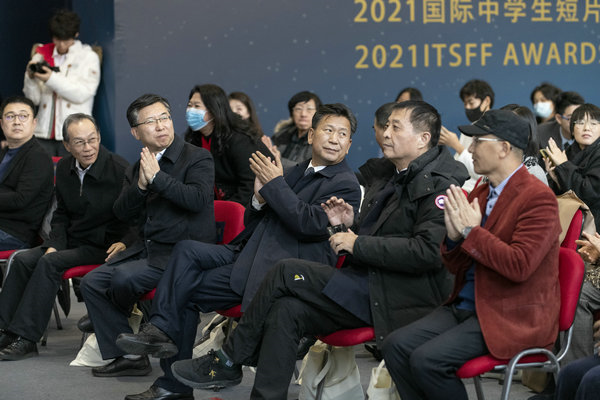 The 2021 International Teen Short Film Festival, organized by the Experimental High School attached to Beijing Normal University and media company Beijing Culture among others, ended with an award ceremony in Beijing on Sunday.
The festival collected short films from middle school students across the world, encouraging them to pay attention to traditional culture, express themselves and communicate with each other through film.
Judges of the festival included Oscar-winning directors Paul Haggis and Kieth Merrill, Chinese directors Tian Zhuangzhuang and Wen Muye and Chinese actress Song Chunli.
After more than half a year of evaluation, 30 films were shortlisted for the international competition unit and 33 for the domestic unit. The films include comedy, fantasy, action and war films.
The best film award was given to Telephone Booth and Come Back to Me, and the best director award was given to Maxim Sharkman Bogdanov from Russia and Zhu Manlin.
Forums about films were also held on Sunday. Scholars and people involved with the film industry discussed themes like the development of young people's film education and the creation of films related to teenagers.