From hunters to rangers: striving for wildlife protection
Share - WeChat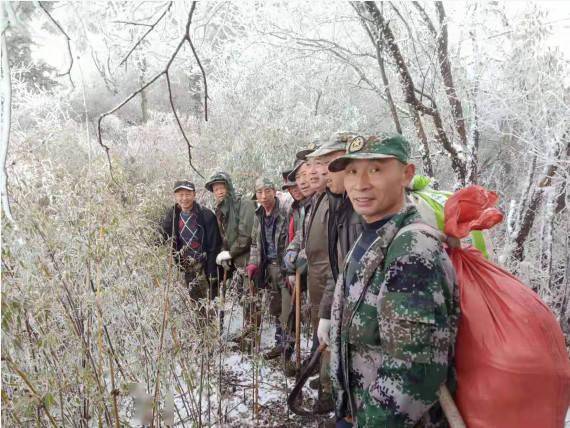 CHENGDU -- Zhong Junde and his peers stood still and watched closely as an argali sheep wandered in the dense forest before disappearing into the woods.
Had it been 30 years ago, the animal would have met a different fate. Back then, the forest area spanning 38.8 square kilometers in Southwest China's Sichuan province was a hunting ground for Zhong and other villagers, where they hunted with crossbows, guns or nooses.
"HUNTERS' VILLAGE"
In the 1980s, Xinyi village, with more than 130 households, was known as a "hunters' village." Life was hard in this remote mountain village, where people mainly relied on farming, but most of the hillside land was barren.
"We lived a bitter life in the past, and hunting could help us earn a few more bucks, and more importantly, supplement our dining tables with meat that was scarce at that time," said 59-year old Du Lin, the Party chief of Xinyi, who used to be a village hunter himself.
Recalling one of his terrible hunting sprees, Du said he once killed nine argalis at one time, setting a record in the village.