Key tasks set out for economy in 2022
Share - WeChat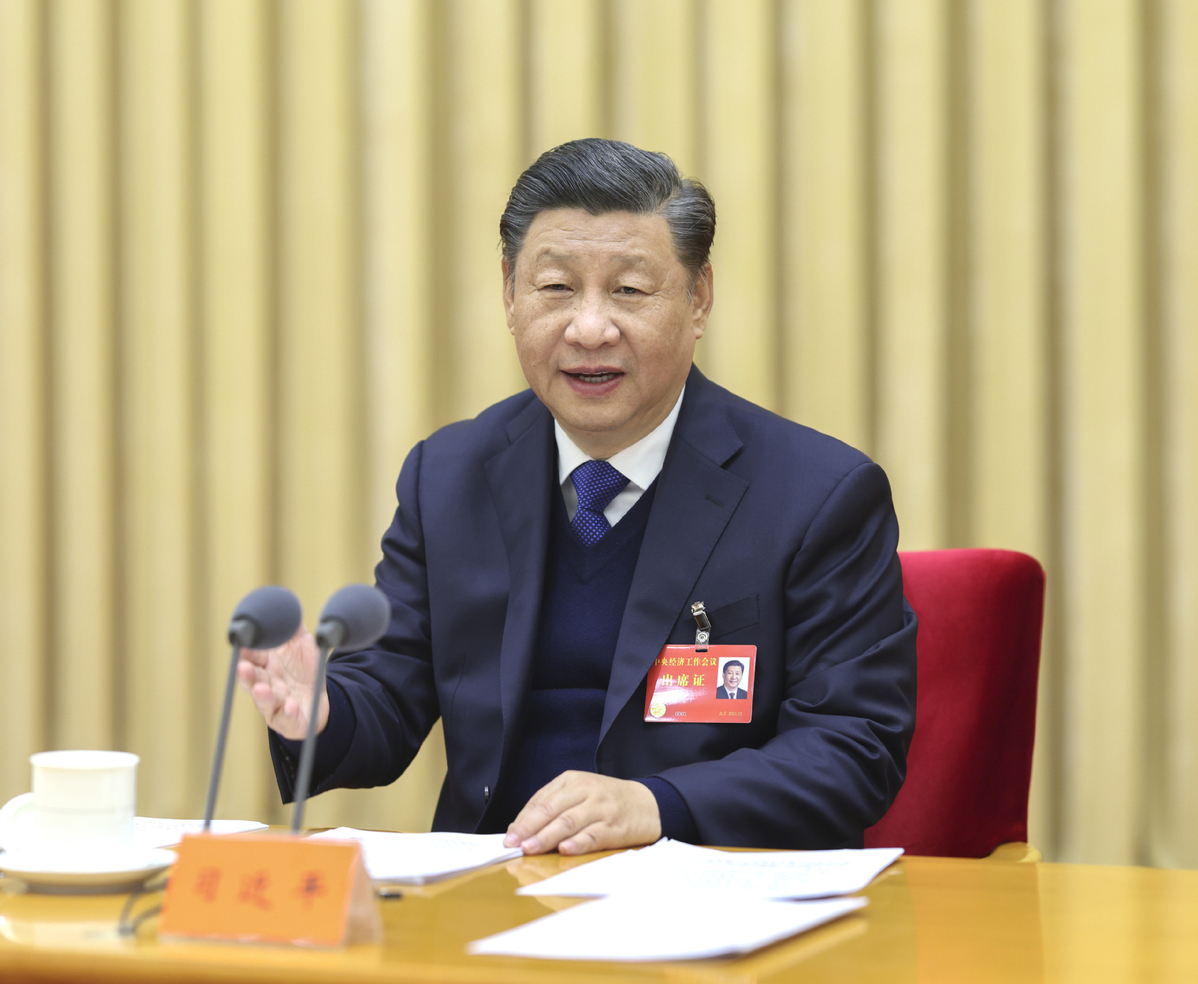 The prudent monetary policy must be accommodating and appropriate to maintain liquidity at a reasonable and adequate level, and financial institutions will be guided to bolster support for the real economy, especially in relation to smaller firms, innovation in science and technology and green development, they said.
The meeting stressed the need to lift the competitiveness of the manufacturing sector and to ensure that housing is for living, not for speculation.
The nation will accelerate the development of the long-term rental housing market, push forward the construction of affordable housing projects and support the real estate market to better meet the reasonable demand of homebuyers.
In implementing policies supporting science and technology, the policymakers decided to carry out a three-year action plan to reform the scientific and technological system, strengthen the national strategic force in the sector and restructure key national laboratories.
The nation will steadily move forward with the reform of sectors that are monopolistic in nature, such as power grids and railways, and promote opening-up at the institutional level, with measures to fully ensure that foreign businesses are offered equal treatment with their domestic counterparts and to attract more multinationals to invest in China, they said.
To ensure that social policies can meet the people's basic living needs, the meeting called for improvements to the mechanism under which residents obtain public services based on where they actually live. It is important to give priority to youth employment and refine the labor and social security policies for workers employed on flexible payrolls, the policymakers said.