China to fulfill green Winter Games promise
Share - WeChat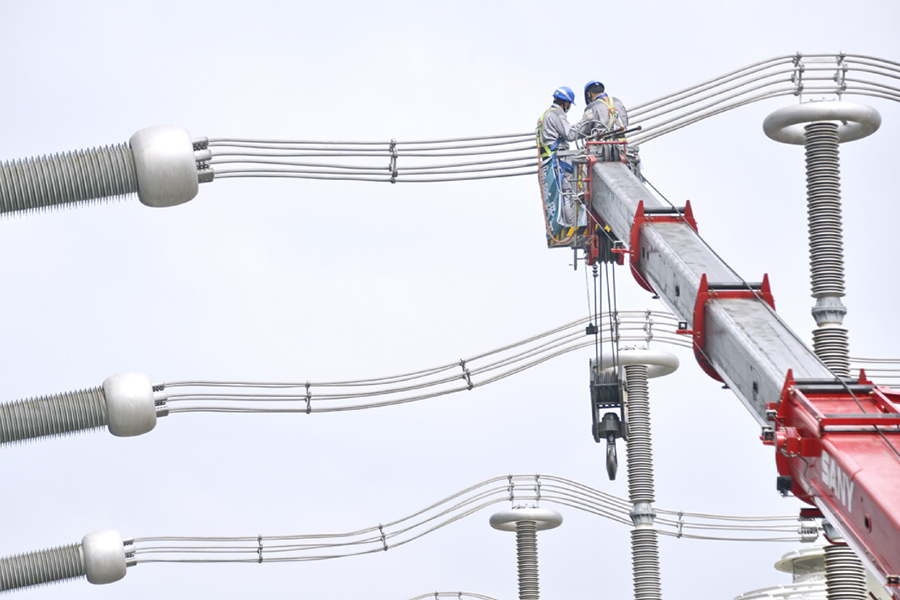 The company has set up 16 gas stations to exclusively serve the Winter Olympic Games, which will provide 1.2 million liters of oil products that are now classified under a cleaner standard.
Sinopec said it would also have 29 liquefied natural gas refueling stations and four hydrogen stations in addition to 30 traditional gas stations during the Winter Olympic Games. It also will supply various clean refined products including lubricants, asphalt and degradable plastic bags.
It has set up seven hydrogen purification production plants with a total annual production capacity exceeding 3.9 million tons, accounting for 11 percent of the country's total. It is also planning to produce hydrogen from renewable energy.
In addition to new-energy vehicle charging facilities, the government has built a green transportation system, including a new high-speed railway and metro lines, to help better connect the three competition zones of downtown Beijing, Yanqing and Zhangjiakou. While all venues for the Winter Olympics in downtown Beijing will be linked by metro lines, the Beijing-Zhangjiakou high-speed railway line has helped cut travel time between downtown Beijing and Zhangjiakou from three hours to one hour, and that between downtown Beijing and suburban Yanqing from two hours to 26 minutes.
To help ensure a sufficient gas supply to Olympic venues and stadiums, China Oil & Gas Pipeline Network Corp, China's largest energy infrastructure owner, also stepped up construction of the 160-kilometer Zhangjiakou facilities of the fourth Shaanxi-Beijing gas pipeline, which consists of six lines and is designed to transmit 3.2 billion cubic meters of natural gas each year.
It took the company only two months to put it into operation, which will also secure a sufficient gas supply to the capital during the heating season this year. The company's annual pipeline transmission capacity has reached 268 billion cubic meters.
Pan pointed out another historical milestone for the 2022 Winter Olympics-over 85 percent of the service vehicles during the event will be powered by new energy.
Last year, Beijing reported the lowest average concentration of PM2.5, particles less than 2.5 microns in diameter, since records began in 2013, with the reading at 38 micrograms per cubic meter in 2020, a year-on-year decline of 9.5 percent. It will further upgrade industries, close polluting enterprises and switch to cleaner energy to reduce energy consumption and pollutant emissions in a broader green push.
Wei said companies' efforts have not only advanced preparation for a green 2022 Winter Olympics, but also provided an opportunity for State-owned enterprises to step into the clean energy industry, in fields including hydrogen, wind and solar, and accumulate experience in technology, management, operations and market development.
Zhang Jiandong, vice-mayor of Beijing and executive vice-president of the Beijing 2022 Organizing Committee, said powering Olympic venues with green energy is delivering on Beijing's promises in its bid as host to hold a green Olympics. The move is also expected to promote wide use of green energy across host cities Beijing and Zhangjiakou, extending the legacy of the Winter Olympics.