Slumping orders dim German outlook
Share - WeChat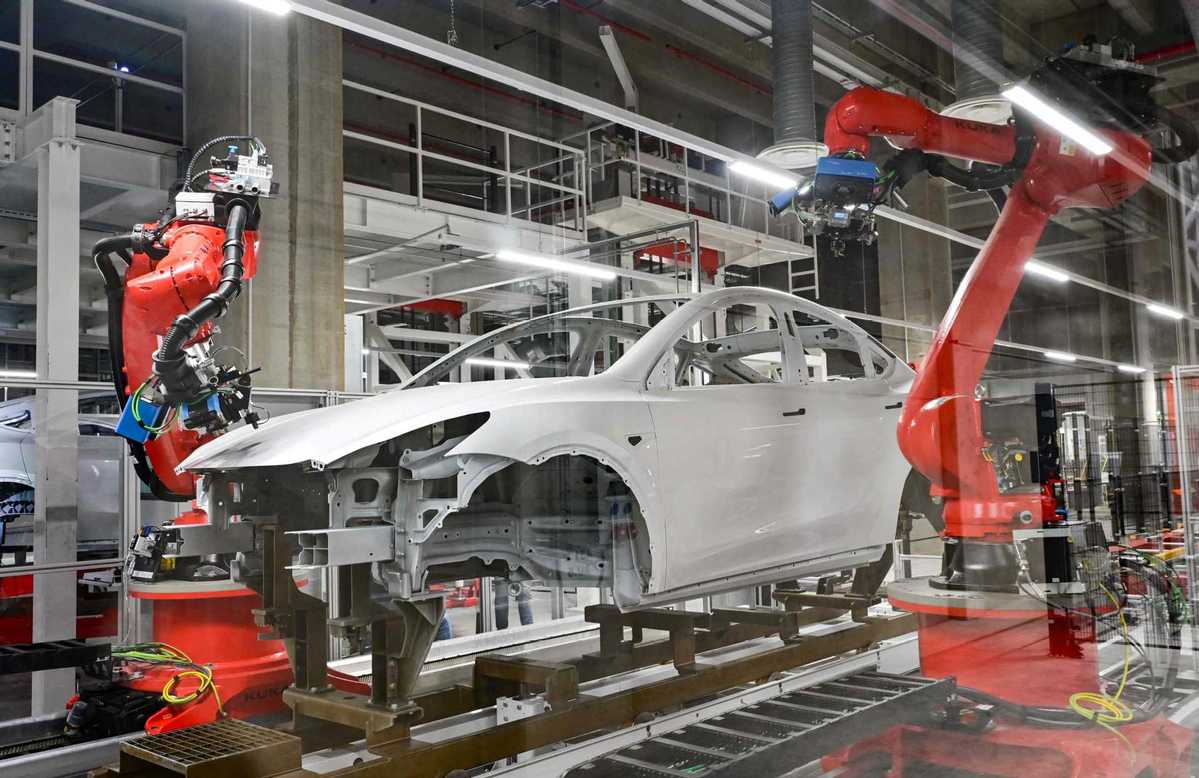 A slump in orders from countries outside the eurozone has been blamed after newly published figures for October revealed a sharp decline in industrial demand in Germany.
Problems such as the global shortage of microchips and other components have hit the country's powerful automotive industry, with a warning that the likely knock-on effect will be disappointing figures for the final quarter of the year.
Though demand from the domestic market grew by 3.4 percent, Reuters reported that the picture outside the eurozone, particularly in Asia, was very different, with a decline in orders of more than 13 percent for the month.
"New lockdowns in Asia are slowing industry in Germany," said Thomas Gitzel, an analyst with VP Bank, to Reuters. Gitzel added that the global economy was feeling the pinch as a result of the latest wave of coronavirus infections.
Overall, factory orders in Europe's largest economy slid by 6.9 percent in October, which was far worse than had been expected, particularly coming after a rise of 1.8 percent the previous month.
Worrying sign
October's year-on-year drop of 1 percent was the first time figures for the year had gone down since September 2020, which was another worrying sign of a faltering recovery in a country that is already struggling with the consequences of the latest wave of COVID-19 infections, and also dealing with the upheaval caused by a change of government.
Senior officials from countries in the eurozone were due to meet on Monday and Tuesday this week, their first gathering since the emergence of the Omicron variant.
Although it was not on the formal agenda, its economic impact is inescapable, with the Financial Times reporting Kristalina Georgieva, managing director of the International Monetary Fund, as saying that "some downgrades of our October projections for global growth "are likely.
Reuters also observed that the lack of industrial orders in Germany's manufacturing sector would likely contribute to figures producing nothing better than stagnation for the final quarter of the year.
However, Gitzel said one source of encouragement was that the new economic policy of the country's incoming coalition government, which includes the Green Party, should provide a healthy injection domestically and will see major investment in the green economy.
"The decarbonization of the economy requires major investments in new technologies," he said. "German industry can and will benefit from this."