US 'democracy' a myth for most
Share - WeChat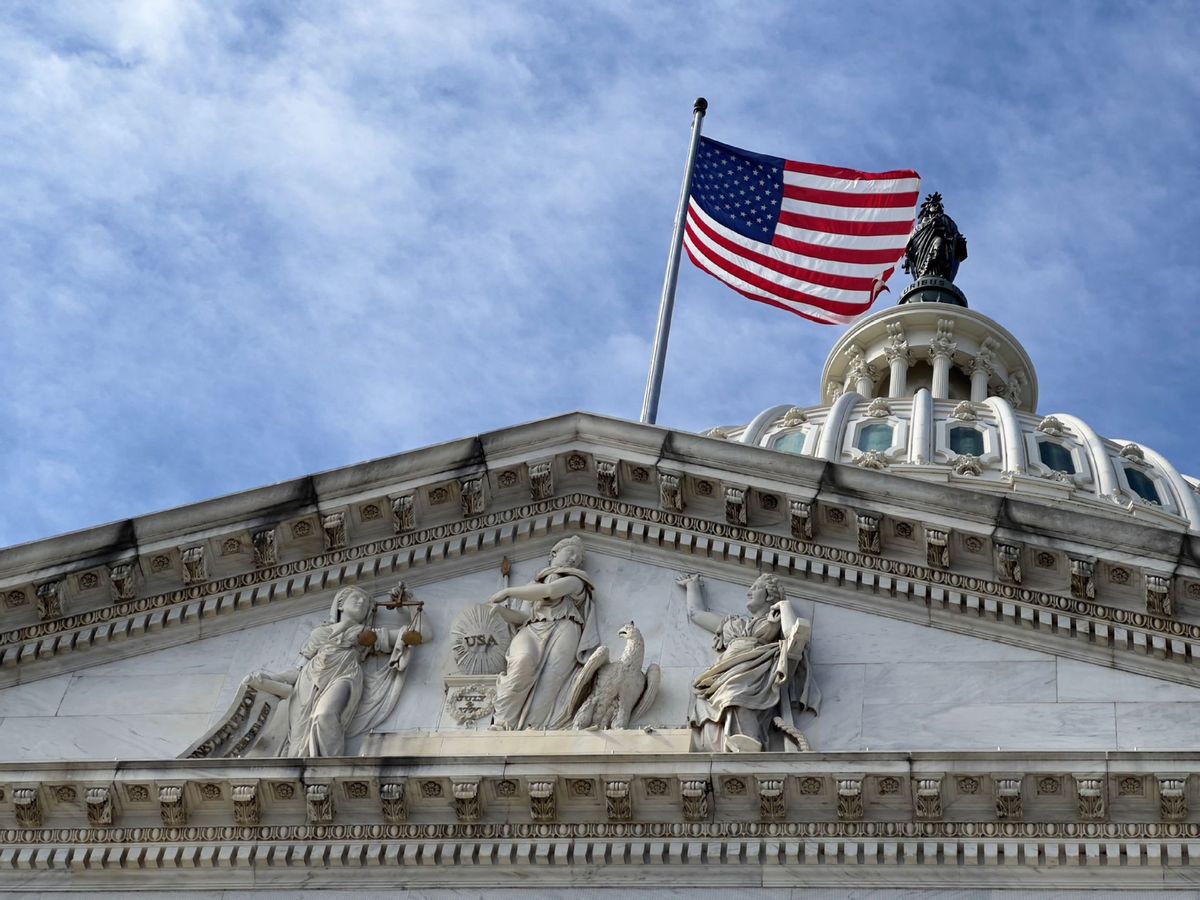 According to a recent poll by the Harvard University Kennedy School's Institute of Politics, young Americans are deeply dissatisfied with their country's so-called democracy.
The poll found 52 percent of young people aged 18 to 29 years old believe the country's democracy is either "in trouble" or a "failed democracy," compared to only 7 percent who said democracy in the US is "healthy."
Perhaps even more concerning, a considerable number of respondents thought there is a 50 percent chance or better of a second civil war breaking out in their lifetime. This was a view shared by nearly half of young Republican Party voters, 32 percent of Democratic Party voters and 38 percent of independent or unaffiliated voters.
For me, as a 26-year-old American, this data is not actually that shocking. I studied politics in the United States and was quite politically active when I lived there, which only left me more convinced our political system is fundamentally broken.
First of all, the United States is a functioning plutocracy – a government of, by, and for the wealthy – where average citizens have little say. This is why so many people are politically jaded and see no point in voting or being politically active.
While it's true we have a "one person, one vote" system, the wealthy enjoy far more political power than average people. For example, the US Supreme Court ruled in the infamous Citizens United case that money equals free speech, meaning if you have more money then you have more speech. It means the wealthy are able to buy elections, and they frequently do.
Second of all, it's hard to be politically active for the average person when your life is constantly focused on work. American society is one of the most unequal in human history; people are working two or three jobs just to stay afloat and have no paid time off.
On top of this, unlike most other countries the United States does not make voting easy. We vote on a Tuesday when most people are at work, and many – especially young people – can't afford to miss. There's also the fact voting rights are under attack in many parts of the country, mostly aimed at restricting the ballot for minorities or making it even more difficult for working-class voters to have ballot access.
This is all on top of the fact our government was never actually designed to be inclusive. Our constitution was written by slaveowners, wealthy business people, bankers and land speculators who designed a system of government that favored their class interests. In fact, many of our "Founding Fathers" were critical of the concept of democracy altogether.
James Madison wrote in Federalist No. 10 "democracies have ever been spectacles of turbulence and contention; have ever been found incompatible with personal security or the rights of property; and have in general been as short in their lives as they have been violent in their deaths."
President John Adams, in an 1814 letter to John Taylor, wrote democracy itself "never lasts long… There never was a democracy yet that did not commit suicide."
Perhaps the best example was when President of the Continental Congress Nathaniel Gorham actually wrote on behalf of the government (then under the Articles of Confederation) to Prince Henry of Prussia in 1786, asking him to be king of the United States of America – which he declined.
The anti-democratic guardrails these men baked into our system of government are still seen today. It's why the president was elected by a minority of voters twice in the past two decades, 2000 when George W. Bush beat Al Gore and in 2016 when Donald Trump beat Hillary Clinton.
It's also why Senators Joe Manchin and Kyrsten Sinema, who represent less than 3 percent of the country's population, are controlling all of President Joe Biden's major legislation in the Senate.
The Republican Party, which holds half of the Senate seats but also represents far less than half of the country's population, is even threatening a government shutdown – something that could torpedo the global economy – because of the country's vaccine mandate, even though a majority of Americans support it.
These factors used to be easier to overlook when standards of living were increasing, but young Americans today are the first generation seeing their standards of living decrease compared to their parents.
This has translated to a serious lack of economic opportunity and other attendant social problems, including joblessness, homelessness, mental illness and addiction. In fact, it is becoming so bad US life expectancy has been on a downward trajectory owed to so-called deaths of despair.
Bradley Blankenship is a Prague-based American journalist, columnist and political commentator.
Most Viewed in 24 Hours
China Views