Rising Vietnam cases show need for more jabs
Share - WeChat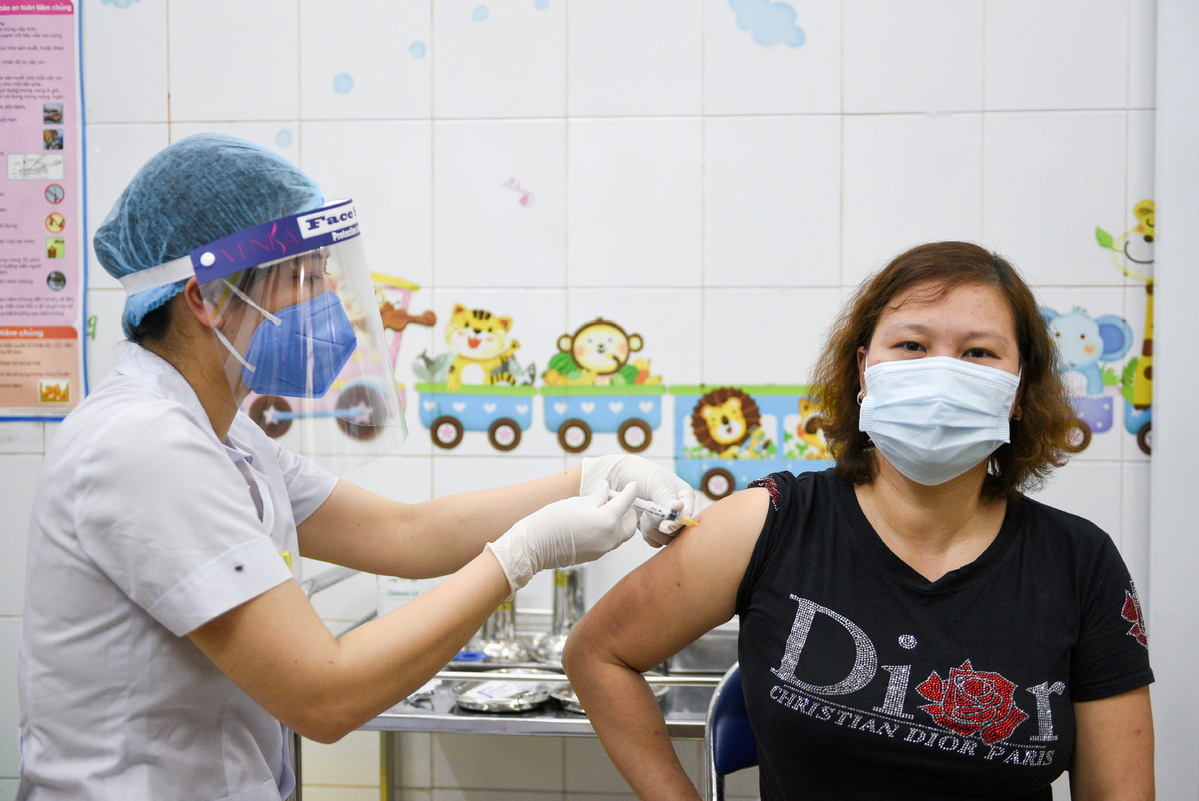 Vietnam must speed up its vaccination rollout as it attempts to transit to a "new normal" despite rising COVID-19 infections in the country, experts said.
"Despite an increase in vaccination rate, Vietnam has reported the highest number of COVID-19 cases in Southeast Asia in the past 28 days," said Roger Lord, senior medical sciences lecturer at the Australian Catholic University.
Vietnam reported 13,972 new COVID-19 cases on Tuesday, bringing its total tally to around 1.24 million, according to data from its health ministry.
The number of daily new cases was the highest among countries in the Association of Southeast Asian Nations, accounting for over half of the bloc's total. It is also the highest daily figure since the country began lifting lockdown restrictions on Oct 1.
With the accelerated vaccination speed, Vietnam's National Steering Committee for COVID-19 Prevention and Control agreed in September to switch from its "Zero COVID-19" strategy to "safe and flexible adaptation and effective management" of the pandemic, according to Vietnamese government news portal VGP News.
Quarantine practices
"It is unclear whether the current surge in cases represents a failure with the current quarantine practices for infected individuals, or if the virus is being spread asymptomatically in the community," said Lord, noting the latter might be a more likely scenario given the recent easing of lockdown restrictions and improved vaccination rates.
Vietnam's vaccination rollout has sped up in the past few months, with the number of fully vaccinated people rising from less than 3 percent of the population at the end of August to 50.6 percent as of Sunday, according to the University of Oxford's Our World in Data tracker.
But the rate still lags behind that of many other Asian countries, with over 90 percent fully vaccinated in Singapore, nearly 80 percent in Cambodia and Japan at 77 percent.
Though big cities are taking the lead in the vaccination rollout, the full vaccination rate nationwide is still low and needs to be improved, said Maurizio Trevisan, professor and dean of health sciences at VinUniversity in Hanoi.
Vietnam has approved nine types of COVID-19 vaccines, including vaccines produced by China's Sinopharm. It is also working to develop its own vaccines, but Trevisan said the difficulty in recruiting enough patients for the trials is among the reasons for the sluggish development.
Adam McCarty, chief economist at research and consulting firm Mekong Economics in Hanoi, said that with rising infections, it will be difficult for factories to get people back to work as many fear another lockdown.
Though Vietnam has not recorded any cases of the new Omicron variant as of Wednesday, the Civil Aviation Authority of Vietnam has approved the suspension of international flights to and from some African countries, reported the Vietnam News Agency on Wednesday.