Winemaking Tibetan couple cultivates dream
Share - WeChat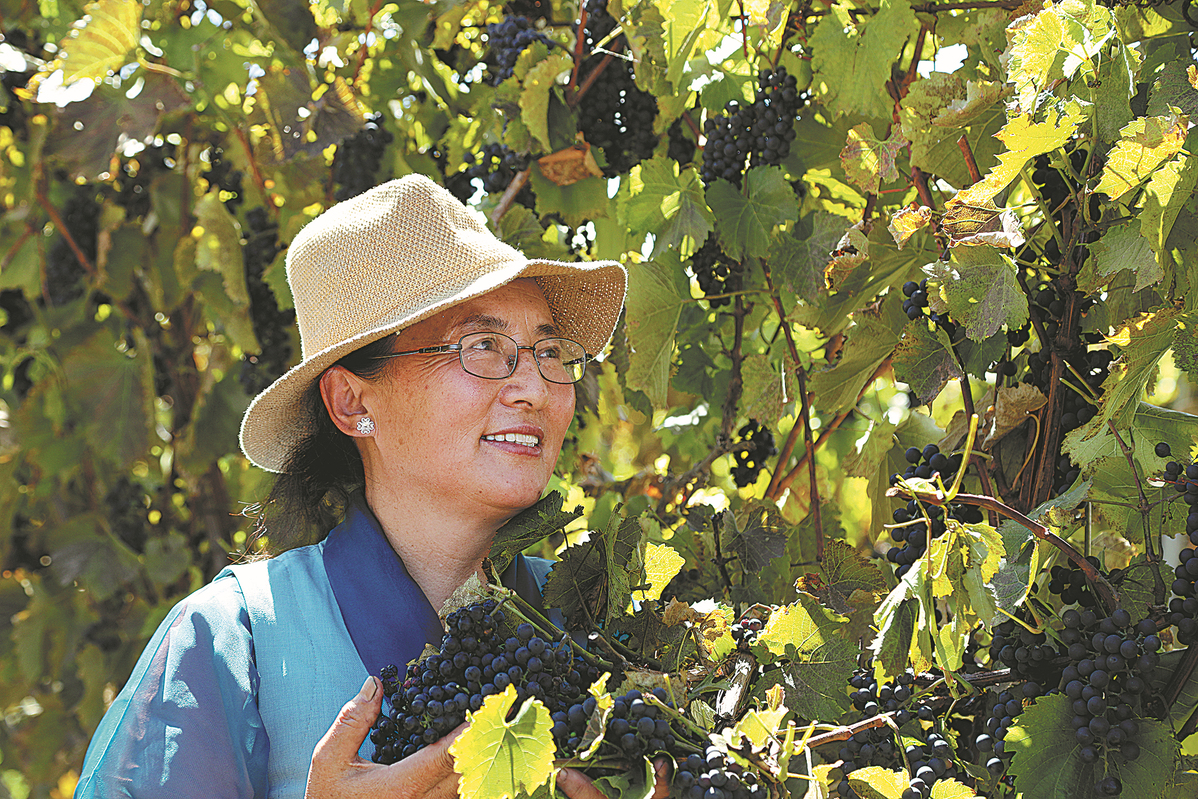 Hua Sheng and Lu Sheng, a retired Tibetan couple who are both Catholic, have become trailblazers of grape growing and winemaking in their twilight years.
Lu Sheng learned grape planting and winemaking from her grandmother's sister, who was a Catholic nun.
Since they retired, the couple has moved to Lhasa from the village of Yakhadi, Naxi township, in the eastern part of the Tibet autonomous region.
Despite the fact that the region's capital, which is 3,600 meters above sea level, is considered unfit for growing grapes, Lu Sheng and Hua Sheng began an ambitious project in 2015, planting grapes in Tsalna, a town on the outskirts of Lhasa.
They received support from the local government, which is committed to developing business and the economy. The couple's project provides jobs for rural residents, and, as a result, the government has considered the project part of its poverty alleviation program.
"Lhasa is an ideal place for planting French grape varieties that are resistant to cold, drought and disease, and adaptable to high-altitude and open-air planting," Lu Sheng said.
"Thanks to the plateau's sunshine and organic planting, our grapes grow very well here in Lhasa. The grapes are a bit sour and sweet, with high anthocyanin content," he said. Anthocyanins are water-soluble pigments that accumulate in grape cells and contribute rich color to wine.
Lu Sheng and Hua Sheng have long experience in growing grapes, and they succeeded without many difficulties.