Growing demand for sustainable development diplomacy
Share - WeChat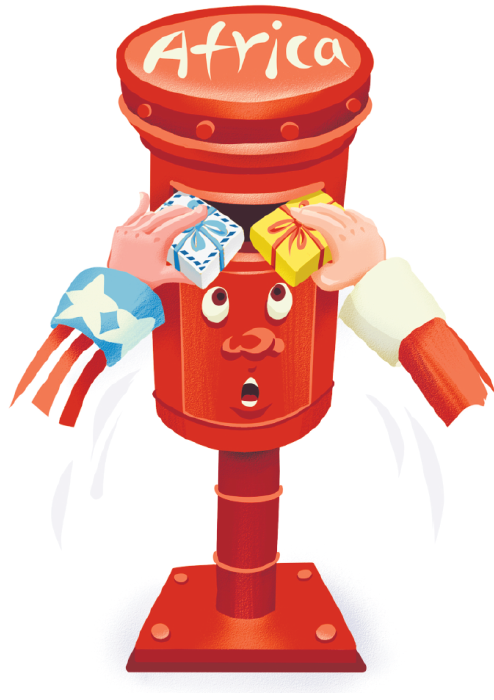 The different actors need to recognize the value of the common goals and make the effort to accomplish them
As the largest South-South cooperation provider and the second-largest economy in the world, China is reshaping the global development cooperation governance architecture with new initiatives and practices.
With the establishment of the Asian Infrastructure Investment Bank and the New Development Bank, China is pioneering the design and funding of strategies that support sustainable and inclusive development. The eighth ministerial meeting of the Forum on China-Africa Cooperation was held in Dakar, Senegal on Nov 29 and 30. As recognized by many international commentators, the cooperative partnership between China and Africa has contributed significantly to Africa's accelerated growth and development in recent years.
China's role is growing from one that was just focused on development financing to a knowledge bank and source of theories for global development.
China's Belt and Road Initiative has established a significant network of cooperation links with African countries. For example, the 756-kilometer Ethiopia-Djibouti electrified railway connecting Addis Ababa to Djibouti port, the $3.5 billion Doraleh Multi-Purpose Port and international free trade zones, a new standard gauge railway in Kenya, and the Maputo-Katembe Bridge in Mozambique, which opened in November 2018. The Belt and Road Initiative has made a substantial contribution to realizing the United Nations Sustainable Development Goals in African countries. It is now at the core of China-Africa development cooperation, trade and investment and has become a central component of China's working relationship with the African Union.
Besides, with 24 Chinese Agricultural Technical Demonstration Centers operating across the continent, there are ample opportunities to tap into their combined technical expertise and nascent commercial production networks. Furthermore, the growth of e-commerce platforms that facilitate cross-border trade is moving at a rapid pace. In Kenya, an online shopping website called Killimall, set up by a Chinese businessman in 2014, now hosts 5,000 Kenyan businesses and has reportedly created about 10,000 jobs. China has provided firm support for Africa's economic transformation and sustainable development.
The COVID-19 pandemic and climate change are demonstrating the interconnectedness of the world, as well as the interlinked challenges facing all countries. Sustainable development diplomacy is needed now more than ever to prioritize the development strategies of different states and work on common challenges. Sustainable development diplomacy can only work when different actors recognize the value of the common goals and are willing to make an effort to accomplish them. Global sustainable development requires a stronger policy agenda and greater cohesion.
In this development context, whether or not the United States and China can cooperate with each other is a pivotal factor for tackling global challenges. The US and China have to find effective ways to establish common interests so they can work together to address the pressing issues the world faces, above all climate change and the pandemic. Their cooperation could directly benefit the lives of billions of people. Both the US and China have domestic and international goals, which favor a new sustainable development diplomacy. The US and China must accommodate each other within a certain range to find a new balance and explore the boundaries so they can work with each other. There are potential areas where the two countries can effectively cooperate with each other on matters of common concern in Africa.
The US and China are viewed as playing complementary roles in Africa in both trade and investment. Chinese investment in Africa is increasingly oriented toward meeting local demand. There is also growing Chinese investment in infrastructure, transport and energy. The US has long experience of aid-led investment in hard and soft infrastructure for regional and continental economic integration across Africa. It is investing in African enterprises and brings expertise in financial services. Currently, the financial gap is estimated to be between $68 billion and $108 billion for African infrastructure. China and the US could cooperate on financing infrastructure through project bonds, project equity, joint contracting and co-financing.
African governments and local authorities can be assisted in providing one-stop shops to help potential investors understand and operate effectively in the local business environments and local regulatory regimes. The jobs and skills gap in Africa is wide and only growing bigger as its population explodes. The US and China could invest in jointly funded facilities to address local sector-specific skill shortages which are preventing the use of local labor. This investment can be supported by the provision of general transferable skills training aimed at the poor for use in light manufacturing. This will strengthen Africa's production of higher value-added goods, and provide better market access for African countries' exports.
China and the US could strengthen the popularization of certain agricultural techniques and transfer technology to Africa to help improve the level of agricultural mechanization and agricultural machinery production as well as increase access to agricultural inputs such as fertilizers and pesticides. They can work together to enhance the construction of agricultural infrastructure, improve the trading capacity of agricultural products, cultivate agricultural markets, help speed up production and reduce costs in Africa.
Further dialogue is needed to explore new approaches to international development cooperation between China and the US over the coming decades. How to build an essential foundation and rule-based international order to share responsibilities and build mutual trust and understanding will be the critical challenge in the post-pandemic era.
The author is a senior research fellow and director of the Centre for Rising Powers and Global Development at the Institute of Development Studies in the United Kingdom. The author contributed this article to China Watch, a think tank powered by China Daily.The views do not necessarily reflect those of China Daily.
Contact the editor at editor@chinawatch.cn
Most Viewed in 24 Hours
China Views