First Omicron case in US detected
Share - WeChat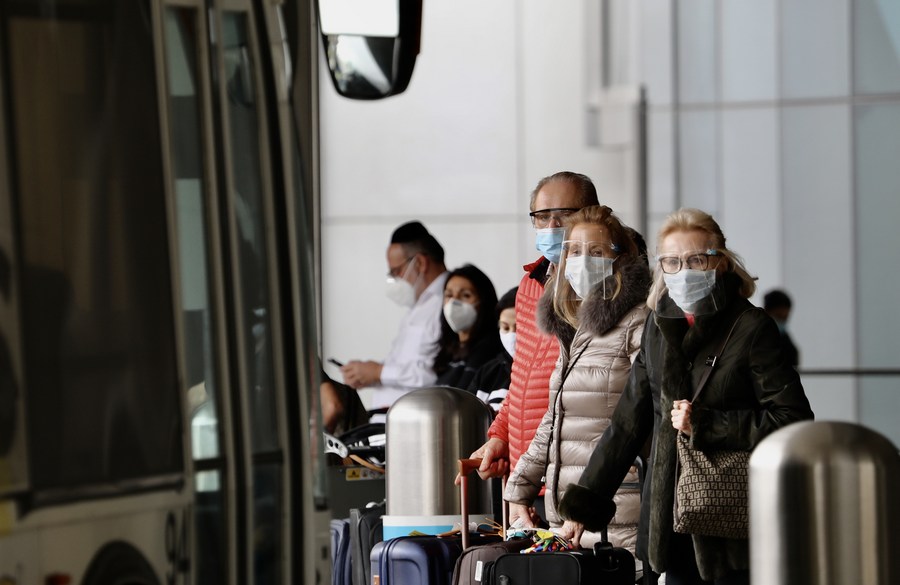 The first known case of the Omicron coronavirus variant in the United States has been identified in a San Francisco resident who recently returned from South Africa, the Centers for Disease Control and Prevention (CDC) and California health officials announced Wednesday.
The individual returned to California from South Africa on Nov 22 and tested positive for the virus on Nov 29, said Dr Anthony Fauci, director of the National Institute of Allergy and Infectious Disease, at a White House news briefing.
The infected person had mild symptoms and has recovered, Grant Colfax, director of San Francisco's public health department, said at a news conference Wednesday. The individual had the full Moderna vaccine regimen but not the booster shot, he said. Close contacts with the individual were notified and have tested negative so far, officials said.
Since it was first identified by scientists in South Africa on Nov 25, the Omicron variant has been found in at least 23 countries and regions across four continents, including Belgium, Canada, Israel, Hong Kong, Japan, South Korea, the UK and elsewhere, the World Health Organization said on Wednesday.
California Governor Gavin Newsom said in a tweet that it should be assumed the variant is elsewhere in the US.
"There's no reason to panic — but we should remain vigilant," Newsom said. "That means to get vaccinated. Get boosted. Wear a mask indoors."'
At his news briefing, Fauci urged Americans to get a booster shot and not to wait for variant-specific boosters.
"We may not need a variant-specific boost. We're preparing for the possibility that we need a variant-specific booster," Fauci said. "But the mistake people would make is to say, 'Let me wait and see if we get one.' If you're eligible for boosting, get boosted right now."
The US imposed a travel ban Monday for noncitizens who have traveled in South Africa and seven other countries in the past 14 days.
Federal health officials also have directed airlines to provide the CDC with the names and contact information of all passengers who boarded flights bound for the US since Nov 29 and who had been in southern Africa during the past 14 days.
"CDC is issuing this directive to prevent the importation and spread of a communicable disease of public health importance," a CDC statement said.
Meanwhile, the Biden administration is expected to announce on Thursday stricter testing requirements for all travelers entering the US, according to federal health officials, The Washington Post reported.
Top health officials are considering requiring all travelers — including US citizens and permanent residents — to be tested for the coronavirus the day before their flight and be tested again within three to five days of arrival, regardless of vaccination status or country of departure, according to CNN.
A mandatory quarantine for US citizens returning home isn't under consideration, according to a White House official, CNN reported.
Those who flout the new requirements might be subject to fines and penalties, according to the Post. If the fines and penalties are enforced, it would be the first time such penalties are linked to testing and quarantine measures for travelers in the US.
The CDC confirmed in a statement that the agency is working to revise testing requirements for travelers to curb the spread of the Omicron variant.
"A revised order would shorten the timeline for required testing for all international air travelers to one day before departure to the United States," CDC spokesman Jason McDonald said in a statement.
"This strengthens already robust protocols in place for international travel, including requirements for foreign travelers to be fully vaccinated," he added.
Currently, vaccinated travelers are required to test three days before boarding flights. The CDC also continues to recommend that all unvaccinated travelers should self-isolate and quarantine for seven days after arrival, even if they test negative, McDonald said.