Long overdue climate bill must be paid now
Share - WeChat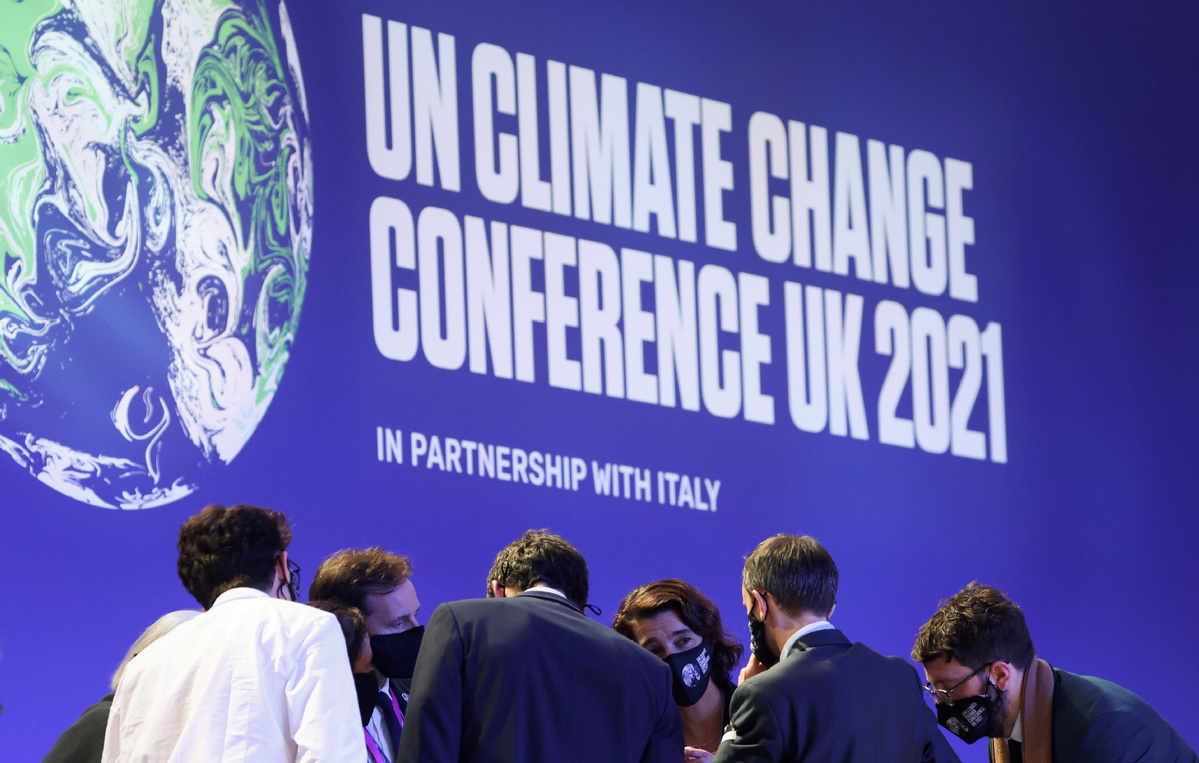 The world continues to inch closer to climate catastrophe but, thanks to the 26th Session of the United Nations Conference of the Parties on Climate Change, or COP 26, we now know a couple of things.
One, the path to a catastrophic outcome is pretty well marked out. Two, the rich countries, which are responsible for the vast majority of this big global mess that we are in, are not wholly committed to cleaning it up or settling the overdue payment for cleaning it.
An obvious conclusion that emerged from COP 26, which was held from Oct 31 to Nov 12 in Glasgow, Scotland, is that the world needs to take immediate, drastic, sustained and multilateral action to limit the worst impacts of climate change. The world cannot afford to have any single country not participate.
This may not be fair but, as it turns out, only the people on the wrong side of fair seem to be most worried about this. Everyone else is particularly concerned with saving cash.
The unfairness built into all multilateral solutions is plainly visible if you take a look at history. In all the fear and talk about the dark future for the world, the past is often overlooked.
Global warming did not start this year, this decade or even this century. The ramping up of human-caused climate change began when people started imposing their will upon nature by building cities, mass producing all manner of goods, burning things, extracting resources, clearing tracts of land for agriculture and all the other things people do to generally improve their lives.
A drastic uptick in emissions started in the 1950s. Emissions have doubled over the past three decades and quadrupled in the last six.
Since 1850, people have pumped a cumulative 2.5 trillion metric tons of carbon dioxide into the atmosphere. By various estimates, that leaves another 500 billion tons for global warming to stay within 1.5 C above preindustrial levels. By the end of this year, we will have burned through about 86 percent of our global "budget", according to the Intergovernmental Panel on Climate Change.
A relatively small number of people in developed countries have accounted for a disproportionally high share of all those emissions.
An analysis of historical emissions by Carbon Brief-a UK-based website that covers climate science, climate policy and energy policy developments-points out that the United States has, by far, been the largest producer of atmospheric carbon dioxide. The US, which under former president Donald Trump backed out of the Paris Agreement of 2015 on climate change and ramped up fossil-fuel extraction, accounts for about 20 percent of the CO2 in the atmosphere, even though it is home to a little more than 4 percent of the world's population.
By one roundabout calculation, every person in the US basically took away the ability of four other people elsewhere to produce any kind of greenhouse gas and allow the world to stay within its "budget".
China, with about four times as many people as the US, is second at 11 percent. China's ramp-up in emissions is relatively young and the country accounts for about 18 percent of the global population.
Russia, Brazil and Indonesia come in third, fourth and fifth place, respectively, but in large part this is due to their large landmass and the way their land produces CO2.
Other rich nations, mostly in Europe, have also punched way above their population weight in terms of emissions. The United Kingdom has produced 3 percent of global emissions with less than 1 percent of global population, excluding emissions from its colonies when it had them.
The agreement reached at COP 26 is basically a watered-down compromise that aims to burn less coal instead of targeting all fossil fuels and sets global rules for trading carbon credits. However, the agreement does note that countries will need to cut emissions in half over the next decade.
None of the three criteria that the UN had set to determine the success of the conference were met, including $100 billion in financial aid annually from rich nations to poor ones for efforts to adapt to climate change.
In the end, a proposed fund to pay for "loss or damage" caused by climate change in vulnerable countries, like islands in the Pacific that are sinking, was not included.
The rich world basically agreed to talk about paying for the climate damage it caused, but ultimately failed to make any reparations.
The climate mess is still there. The bill has come due.
The author is managing director of Bahati, an editorial services agency based in Hong Kong. The views do not necessarily reflect those of China Daily.