Lithium companies boost investment globally
Share - WeChat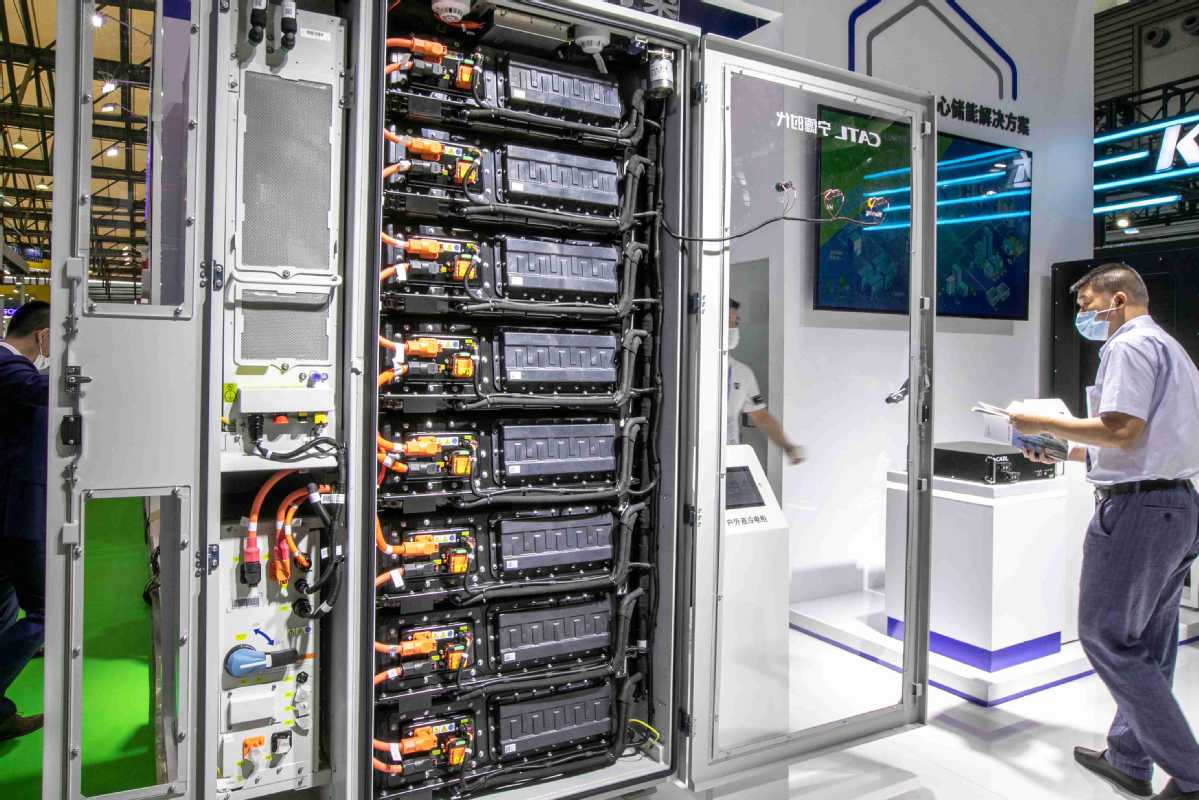 Chinese lithium companies are investing big to expand their global footprint in a race to secure material supplies for the production of new energy vehicle batteries.
Ganfeng Lithium Co, located in Jiangxi province, announced in June to acquire a 50 percent stake in SPV Co in the Netherlands, whose subsidiary Lithium du Mali SA owns a spodumene project, namely Goulamina, in Mali, Africa.
The company also signed a memorandum of understanding in May with Jujuy province in Argentina on building a lithium battery factory.
In the same month, a Ganfeng's subsidiary in Shanghai announced to buy the London-listed mining company Bacanora Lithium for no more than 190 million pounds ($254 million). Bacanora Lithium's major asset is a lithium clay project called Sonora in Mexico. It is among the world's largest lithium projects with an estimated reserve of 8.82 million metric tons of lithium carbonate equivalents.
In March, Ganfeng Lithium and its subsidiary in Qinghai province announced the acquisition of Ili Hongda, an investment and consulting company located in the Xinjiang Uygur autonomous region that partly owns a stake in a lithium project in Qaidam Basin.
Ganfeng is not the only lithium company actively expanding their global footprint. Companies including Eve Energy Co Ltd, Gotion High-Tech and Anshan Heavy Duty Mining Machinery Co Ltd were also reported to have acquired lithium mining projects inside and outside the country. Aside from acquiring lithium mining projects, the companies are also ramping up imports of the metal.
A report by S&P Global Platts, a market information provider on energy, showed that China's lithium imports remained elevated amid tight domestic supplies, and the trend is expected to continue in the coming months to fill the gaps in supply caused by the surging NEVs market.
Lithium carbonate imports jumped 193.5 percent month-on-month to 10,476 tons in October, according to Customs data.
Lin Boqiang, head of the China Institute for Studies in Energy Policy at Xiamen University, said the investment frenzy in the lithium mining sector was due to the expansion of production lines of lithium-ion batteries for the booming NEV market driven by China's decarbonization goals, as well as surging prices of raw materials.
Chinese battery makers are stepping up efforts to boost output. Battery giant Contemporary Amperex Technology Co Ltd (CATL) announced in November it will invest no more than 8 billion yuan ($1.25 billion) and 7 billion yuan in battery manufacturing projects in Fujian and Guizhou provinces, respectively.
A report from a news website Jiemian said that CATL has been expanding battery production since December in eight manufacturing plants for batteries across the world.
Another battery giant, Guangdong province-based Eve Energy Co Ltd announced that its subsidiary in Hubei province had planned to invest 6.2 billion yuan in battery manufacturing projects in Jingmen, Hubei province, in November. This follows an earlier round of investment of 2.45 billion yuan in multiple lithium battery projects in the same city in July.
Data from the China Automotive Battery Innovation Alliance showed that production of batteries that power NEVs has reached an accumulated 159.8 gigawatt-hours in the first 10 months, up 250 percent year-on-year. The total number of batteries installed in NEVs amounted to 107.5 GWh, up 168.1 percent year-on-year.
Data from the China Association of Automobile Manufacturers showed that NEV production this year is on the brink of breaking last year's record, with output in the first 10 months reaching 2.57 million units, up 133.2 percent year-on-year.
"Lithium companies' investment frenzy was also spurred by surging prices of raw materials, which was a result of the overall price increase of commodities, and also a result of tight supplies and growing demand from downstream battery and NEV makers," Lin said.
The S&P Global Platts report showed that prices of lithium carbonate have risen 238.3 percent since the beginning of this year to Nov 19, and hydroxide prices jumped 252.8 percent in the same period.
Today's Top News
Editor's picks
Most Viewed