China-Africa cooperation to be bolstered
Share - WeChat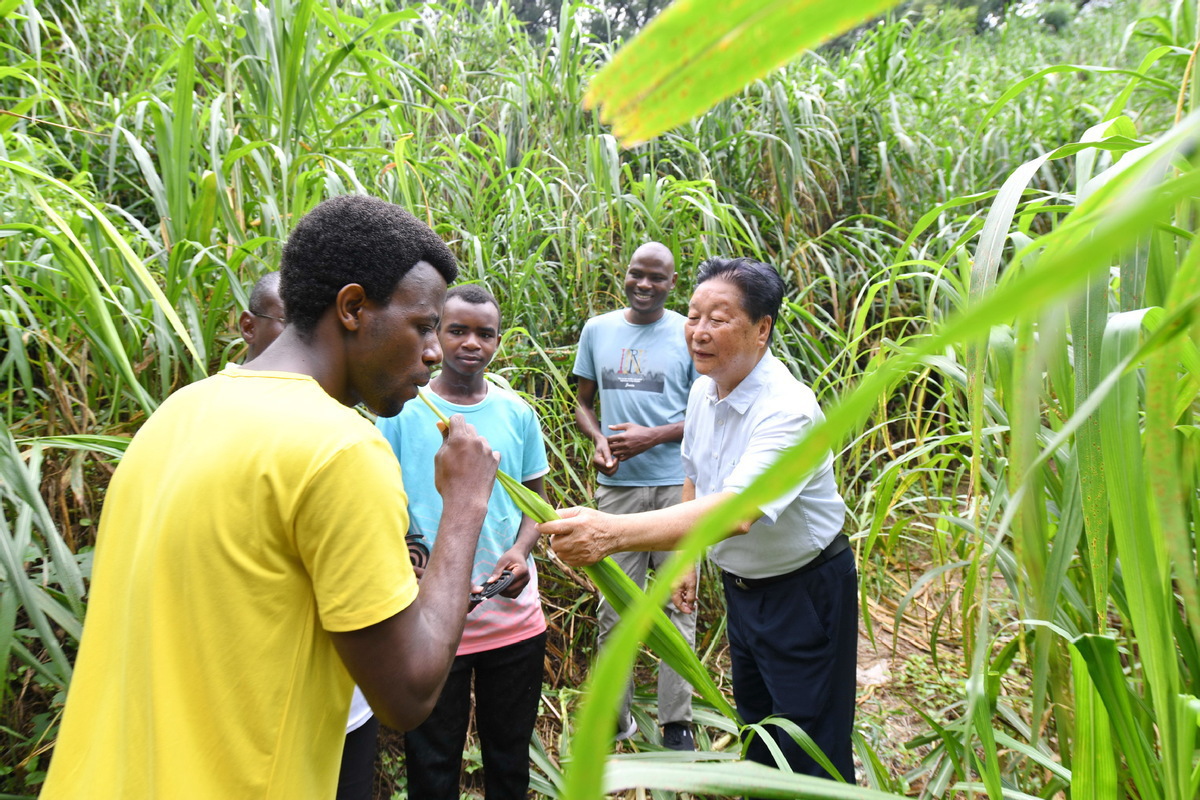 China will not change its determination to continuously expand high-level opening-up, and together with African enterprises and institutions, China and Africa will jointly write a new chapter of cooperation in the new era, Chinese officials said at the seventh Conference of Chinese and African Entrepreneurs in Beijing on Monday.
"We encourage Chinese enterprises to continuously invest in Africa and help promote the building of local infrastructure and digital economic growth. Besides, China will continue to provide COVID-19 vaccines and pandemic prevention goods to those who need them in Africa, and the two sides will promote pandemic prevention cooperation," said Ren Hongbin, China's vice-minister of commerce.
Since the start of the pandemic, China has shipped nearly 200 million doses of COVID-19 vaccines to Africa, according to the Foreign Ministry.
Last year, trade between China and Africa reached $187 billion. Particularly, cross-border e-commerce cooperation between the two sides has been booming, according to the Ministry of Commerce.
With economic growth and the improvement of the local investment environment in Africa, China's investment in Africa has continued to expand in more flexible ways, said Gao Yan, chairwoman of the China Council for the Promotion of International Trade.
"Industrial and commercial entities in China and Africa should together promote convenient trade and investment between the two sides, and together contribute to the development of the economies involved in the Belt and Road Initiative," Gao said.
A number of major State-owned Chinese enterprises have invested significantly in Africa in recent years.
China Railway Construction Corp Ltd said the total value of its projects currently underway in Africa exceeded $70 billion. Its projects include constructing transportation infrastructure, as well as schools and hospitals.
"We have made significant contributions to the economic and social development of Africa. This has also helped with our company's business development," said Zhuang Shangbiao, president of China Railway Construction.
Song Hailiang, chairman of Energy China Group, said the company will continue to promote high-quality economic and trade cooperation between China and Africa. Utilizing Chinese enterprises' advantages in technologies and management will help drive local employment and promote economic recovery.
Alvaro Juliao Massingue, chairman of the Mozambique Chamber of Commerce, said at a simultaneous online meeting in Dakar, the capital of Senegal, that Mozambique faces certain challenges in the funding, production and marketing of its products.
He said Mozambique hopes to further promote its goods in international markets, and it hopes to find more potential markets for its agricultural products such as sugar cane, as well as its minerals such as diamonds and platinum.