Travel lane brings relief for families kept apart
Share - WeChat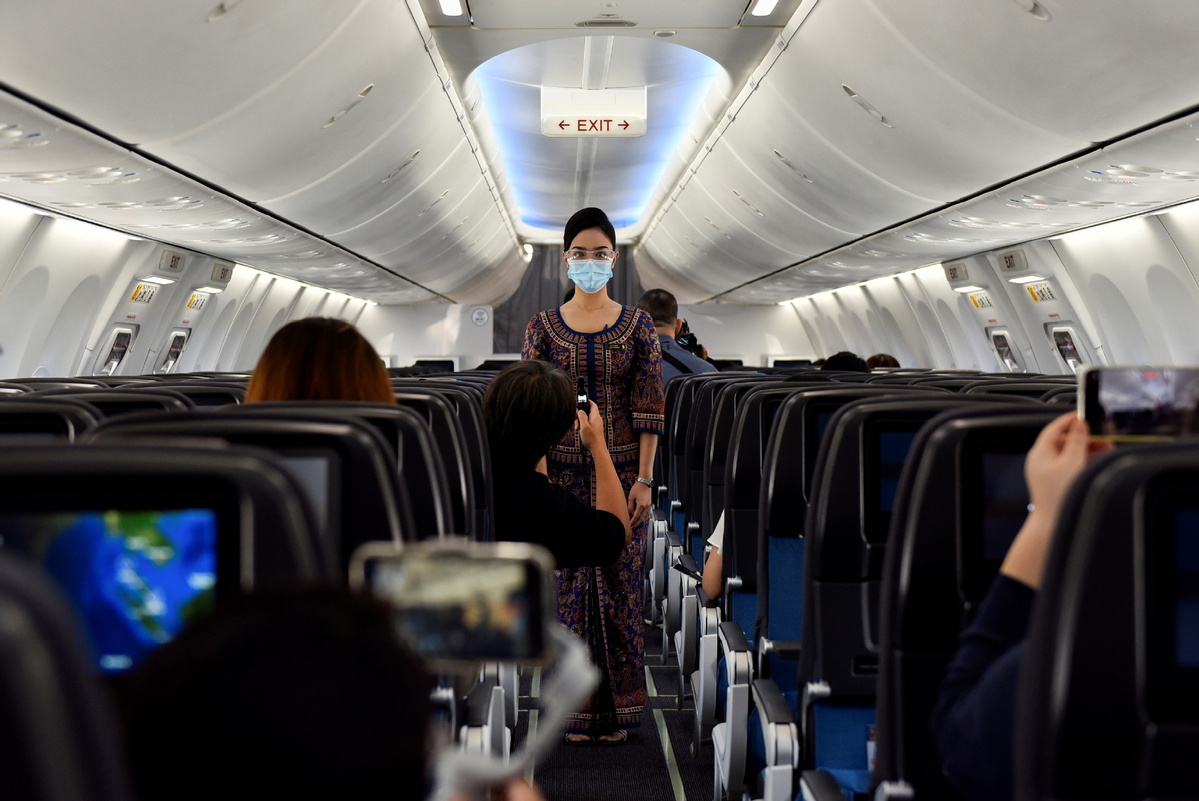 After nearly two years of being stuck in Malaysia, Fazal Bahardeen, a Singaporean businessman, is grateful that he can finally go home to see his family.
Singapore and Malaysia were opening a quarantine-free travel lane at their land border crossing on Monday, and Fazal is among the thousands who are rushing to book bus tickets online, allowing him to cross the border, closed since March last year.
The opening of the vaccinated travel lane, or VTL, for land border crossing coincides with the opening of the same facility for air travel between Singapore and the Malaysian capital, Kuala Lumpur.
Before the pandemic, the Johor-Singapore Causeway was one of the world's busiest border crossings, with more than 350,000 travelers passing through the area every day.
Fazal was one of these travelers between his home in the southern Malaysian state of Johor and his Singapore-based travel consultancy firm.
"The first group of travelers who will want to take advantage of the VTL are those who are coming home for family reunions," he said.
The VTL is only the first step toward restoring pre-pandemic travel between the two countries, industry executives and analysts said.
"The VTL is not expected to restore that flow immediately, as the VTL is not designed at present for frequent travel," said Walter Theseira, associate professor of economics at the Singapore University of Social Sciences. "There is a quota limit, and an antigen rapid test is still required before travel."
The main aim of the VTL is to facilitate family reunions and business visits, but not daily work travel across the land border, and opening the border will entail some public health risk, Theseira said. However, this can be mitigated by the fact that the VTL is open to a limited number of travelers and authorized vehicles, and requires COVID-19 testing.
The VTL was to start on Monday with an initial quota of 1,500 daily travelers. They must present digital proof that they are full vaccinated and must test negative in an antigen rapid test or a polymerase chain reaction test within two days before departure. Only Malaysian and Singaporean citizens and permanent residents as well as holders of a Malaysian or Singaporean long-term pass are allowed to travel via the VTL.
Singapore is requiring travelers from Malaysia to take an antigen rapid test on arrival. The Singapore Ministry of Trade and Industry announced this new requirement on Sunday after the discovery of the potentially more contagious Omicron variant.
Singapore is also watching the new coronavirus variant closely and may be forced to roll back the easing up of safety measures as it moves forward to tackle the disease, said Prime Minister Lee Hsien Loong on Sunday.
In his first public comments about Omicron, Lee, who was speaking at the People's Action Party convention, said Singapore must be mentally prepared for "more bumps along the road" as it deals with an evolving virus.
Because of the two countries' proximity, their shared history, family connections and cultural affinity their economies have long been intertwined.
Aarathi Arumugam, president of the Malaysian Association in Singapore, welcomed the VTL, saying low-income workers will benefit most from land travel, given the high cost of air travel.
Alexander Yee, managing director of Nasalis Larvatus Tours, a tour operator in Malaysia, said: "Many have been separated from their loved ones since the movement control orders were implemented, which restricted movement in and out between Malaysia and Singapore."
Singapore is one of Malaysia's biggest export markets, accounting for about 14 percent of annual export revenue.