E-commerce increasingly popular for MNCs in China
Share - WeChat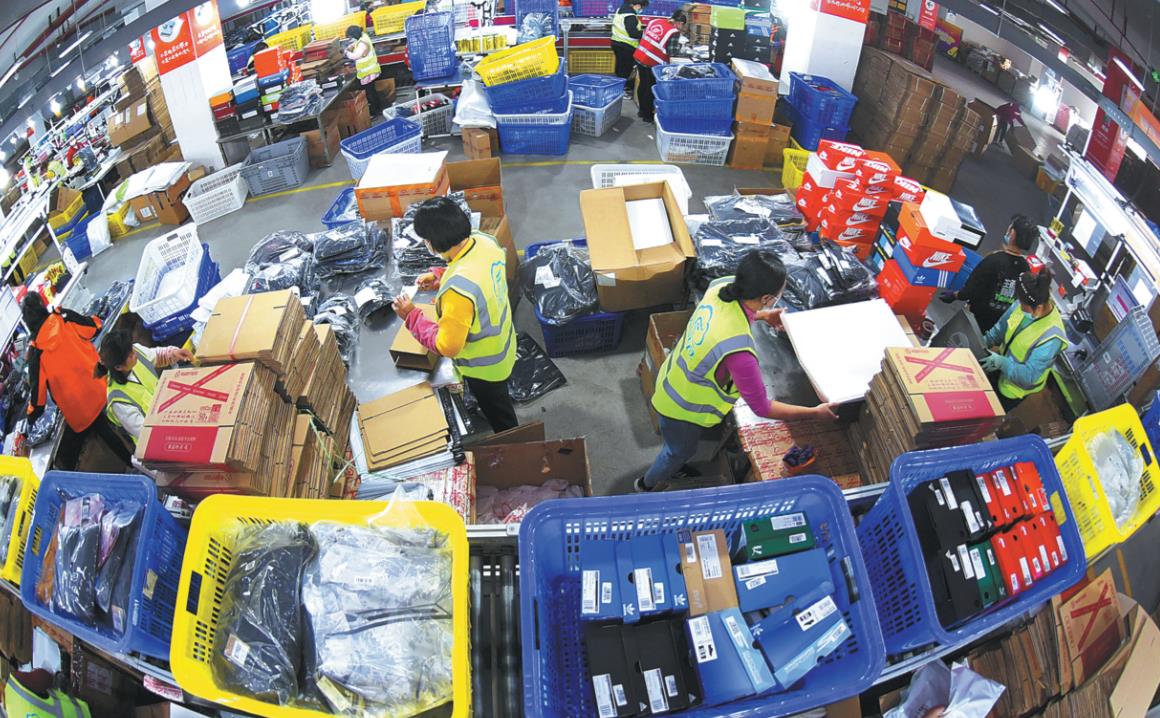 A growing number of multinational corporations are banking on cross-border e-commerce channels as a testing avenue for new product launches in China, with business representatives citing their convenience, cost-effectiveness and reliability.
In a video speech to the opening ceremony to the fourth China International Import Expo earlier this month, President Xi Jinping said the nation will optimize the catalog of retail imports through cross-border e-commerce.
This is music to ears for Beiersdorf, a German personal care products company that debuted during this year's CIIE.
Several of its lineups, including skincare brand Eucerin, were initially available to Chinese consumers via e-commerce portals before being formally launched in the country. Through this approach, products stand to get a better chance of winning thanks to market awareness fostered online, said Ketin Lei, general manager for corporate affairs at Beiersdorf China.
"E-commerce actually serves as a great testing ground for an army of nascent brands that do not yet have a cult following in China," Lei said. "Given the sheer size and vitality of the market, even for test runs, that's still hundreds of millions of yuan in business we are talking about."
The China-Europe freight service connecting Hamburg, Germany and Shanghai, where the company is headquartered, provided an extra and more cost-effective choice for imported items.
Snack giant Mondelez, the maker of the iconic Oreo cookie, is also using cross-border e-commerce to see whether a new product resonates with local consumers.
For instance, the company's debut of the Stride Charcoal gum was first made available to Chinese customers on cross-border e-commerce sites and quickly developed an avid following. In less than a year, production of the gum was shifted from Thailand to its plant in Guangzhou, Guangdong province.
This year, the company is applying the same strategy with Olina's wholesome healthy cookies of Gourmet Food, which was acquired by Mondelez, said Joost Vlaanderen, president of the company in China. "We have launched it online first to see how the customers respond," he said. "If it gets good (results), we might produce it locally."
US food company General Mills, has just introduced its high-end pet food label Blue Buffalo to the Chinese market. The move represented the brand's first overseas expansion outside its home turf, and the products are also available through cross-border e-commerce channels, said James Chiu, vice-president and managing director of General Mills China.
He said it is perhaps the best time for Blue Buffalo to enter China given its importance and strategic position, and that cross-border e-commerce is an ideal channel to make a debut.
"Consumption upgrading is still the main theme for the Chinese market since COVID-19, with total retail sales of consumer goods in China resuming positive growth since August 2020 and the trend of upgrading in various consumer goods categories has become more evident," Chiu said.
China's Ministry of Commerce said in the first seven months, total imports and exports to and from the European Union hit 2.96 trillion yuan ($33.2 trillion), soaring 26.7 percent year-on-year. Among them, imports reached 1.17 trillion yuan, with a growing percentage contributed by cross-border e-commerce.
It is an increasingly common practice for foreign brands to use cross-border e-commerce to test run formal and large-scale new product launches in China, said Zhao Jian, general manager of Cainiao's global supply chain. "This is because it circumvents the need for the seller to register as a legal entity, requires simplified procedures and incurs shorter time frames."