Concerned parents' questions about the vaccine answered
Share - WeChat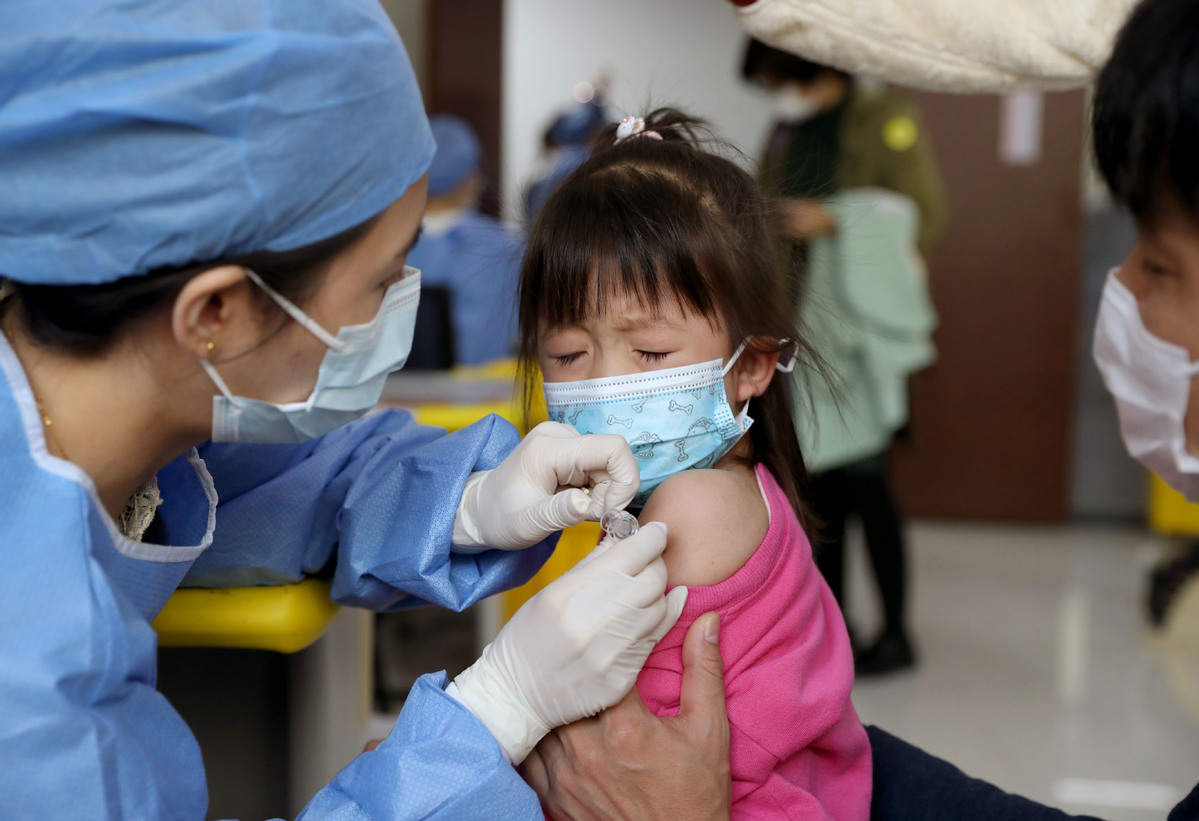 Many regions in China have rolled out COVID-19 vaccination among children aged 3 to 11. Some parents find themselves having questions about the vaccination and how different it is from their own as adults. Zhang Yuntao, chief scientist of Sinopharm's subsidiary China National Biotech Group, answers some of the common questions from parents in an interview with Science Daily.
Why do children get the same dosage as adults?
When children get sick, they are generally prescribed with a reduced dosage. So many parents are worried that the same COVID-19 vaccine dosage will be a burden on the small body.
The dosage of therapeutic drugs has to take the weight and sometimes the body surface area of the taker into consideration, thus there is need for dose adjustment in children.
However, the mechanism by which the vaccines work differs from that of therapeutic drugs. Instead of being metabolized after entering the human body, antigens in vaccines are presented to the immune system and recognized by immune cells, which will produce antibodies. And the antibodies will help prevent virus infection.
The process of vaccines inducing antibodies has no correlation with the weight and body surface area of the vaccine recipient.
The developers of vaccines determine the recommended dosage that provides the most effective protection with sufficient safety guarantees.
In fact, for the majority of vaccines, the same dosage is given to different age groups. For example, the recommended doses of inactivated polio vaccine for both infants and adults are the same.
In clinical research of the COVID-19 vaccines, developers compared the vaccines' effect on children and adults of high-, middle- and low-dose groups. The results showed the same dose produced basically the same immune effect in children and adults.