Reverence for nature reflects French design brand's new crystal collection
Share - WeChat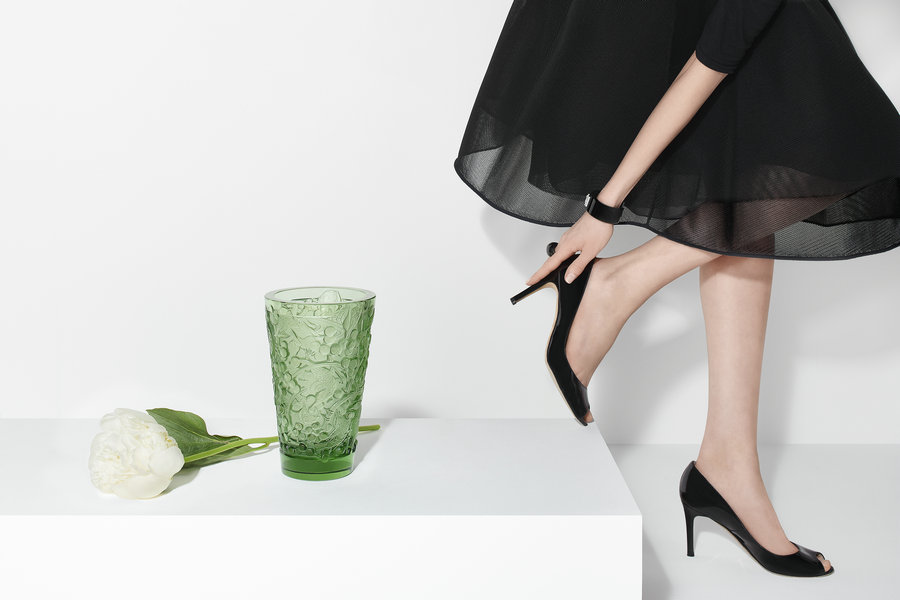 Gaia, is revered as the Greek goddess of the earth and mother of all lives. French design brand Lalique has launched a new Gaia collection to make nature its source of inspiration and also to invite people to appreciate the beauty and the many wonderful things that come from nature.
The collection includes crystal vases and bowls featuring the brand's iconic patterns of Merles and Raisins. The combination once decorated a lounge at the legendary Oriental Express in the late 1920s. Lalique has revisited the motif of blackbirds indulging in an abundance of sweet grapes on its signature designs because of its lingering charm.
Designs of harvest of fruits and intertwined vines are often found on Lalique's products, such as the Mures series of vases. In the new collection is a visualized scene from dreams in which one enjoys a walk in dense bushes.
Animals are another recurring motif in Lalique's line of products. It has tiger sculptures to celebrate its unique designs.