Talented restorers bring fossils to life
Share - WeChat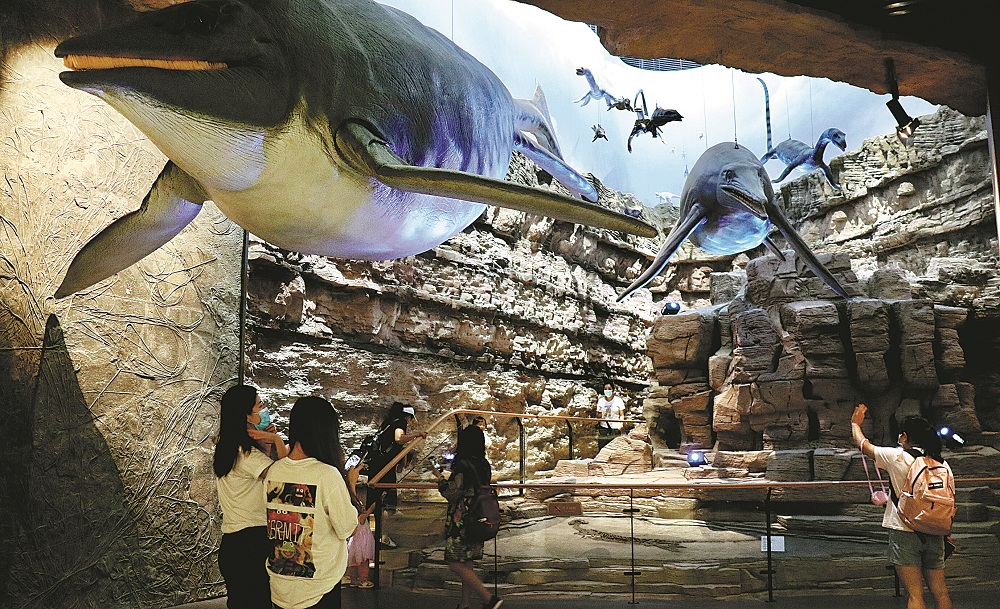 In a glass room in the first floor basement of the Geological Museum of Guizhou in Guiyang, Guizhou province, the hissing of precision instruments breaks the silence as experts concentrate and carefully "wake up" fossils that have been sleeping for hundreds of millions of years.
Before they are placed on display, fossils are usually found in slates or rocks, and few people recognize what they are. Restorers have to remove the accretions around them to bring the ancient animals and plants to life. It's a process that also helps in the scientific study of the existence and evolution of ancient species.
Restorer Luo Yongming, 51, sits unmoving for almost an hour, staring into the microscope as he uses a pneumatic pen on a crinoid fossil. Crinoids are a family of marine animals that still exist today as starfish and sea urchins, and the part Luo is cleaning is only 3 to 4 centimeters long.