Houston's budding paddlers inspired by China's stars
Share - WeChat Sport thriving at grassroots level as Texas city hosts world championships
The World Table Tennis Championships began in Houston on Tuesday-the first time the event has been staged in the United States. And although Houston may seem like an unlikely host to many, grassroots participation in the sport is thriving in the Texas city, where the multicultural members of one ping-pong club say they look to China's elite paddlers for inspiration.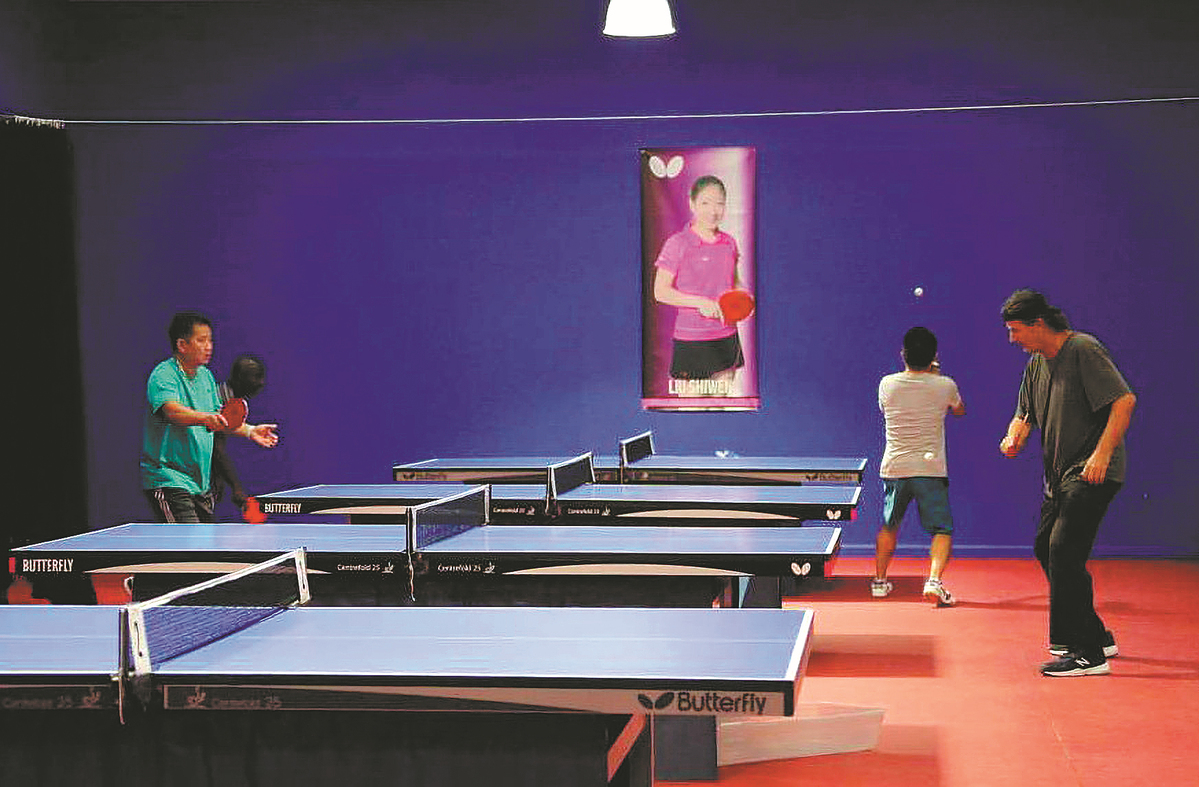 "I think American people are starting to play ping-pong more than before," said Dylan Nguyen, the owner of the Texas Table Tennis Training Center.
"We have exactly 12 tables right now and are looking into increasing that by eight during the first quarter of 2022."
One of the major attractions of table tennis is that it can be played at any age. Nguyen noted that the 150-plus members of his club range in age from 5 to 84 years old.
To keep members safe during the pandemic, Nguyen has enforced a vaccine mandate at the center, while the width and length of the tables fall within the United States' social-distancing guidelines.
Santiago "Jimbo" Valdez, one of the club's five coaches, began playing table tennis in a local bar 15 years ago at the age of 41.
"I started late and I decided I was too old to get really good," he told Xinhua of his decision to pursue coaching.
"I really enjoy the game. I love promoting table tennis. I'm always watching videos, mostly Chinese videos on how to get better. I watch them a lot and I pass on that knowledge to my students.
"It's a very friendly game. It's good for your health. It's good for your mind. So I just said, I'm going to learn this. And it's really helped me physically and mentally. It's just such an awesome game. I love table tennis."
Jimbo believes the benefits of ping-pong go way beyond the action on the table.
"A table tennis player is very much disciplined, physically, mentally and socially," he said. "I've trained kids and teenagers and most of them start doing better in school. They do better with their parents. They're learning better discipline."
Hector Bennet, 63, comes to the Houston club with his 15-year-old son about three times a week, and particularly likes the fact that ping-pong is a safe, non-contact sport.
"My health has deteriorated. I am doing chemo and radiation and all kinds of stuff. So whenever I get a chance, I try to practice," said Bennet, adding that he started playing table tennis as a kid when he lived in Jamaica.
Bennet said his son also started playing table tennis in childhood until "electronic games got him".
"But now he is trying to get back into it. He wants to play again. I think he is using table tennis so we can bond," he added.
Hannah Song is a 14-year-old US junior national team player whose curiosity for new experiences was piqued by table tennis.