'Ping-pong diplomats' look forward to Beijing 2022 Winter Olympics
Share - WeChat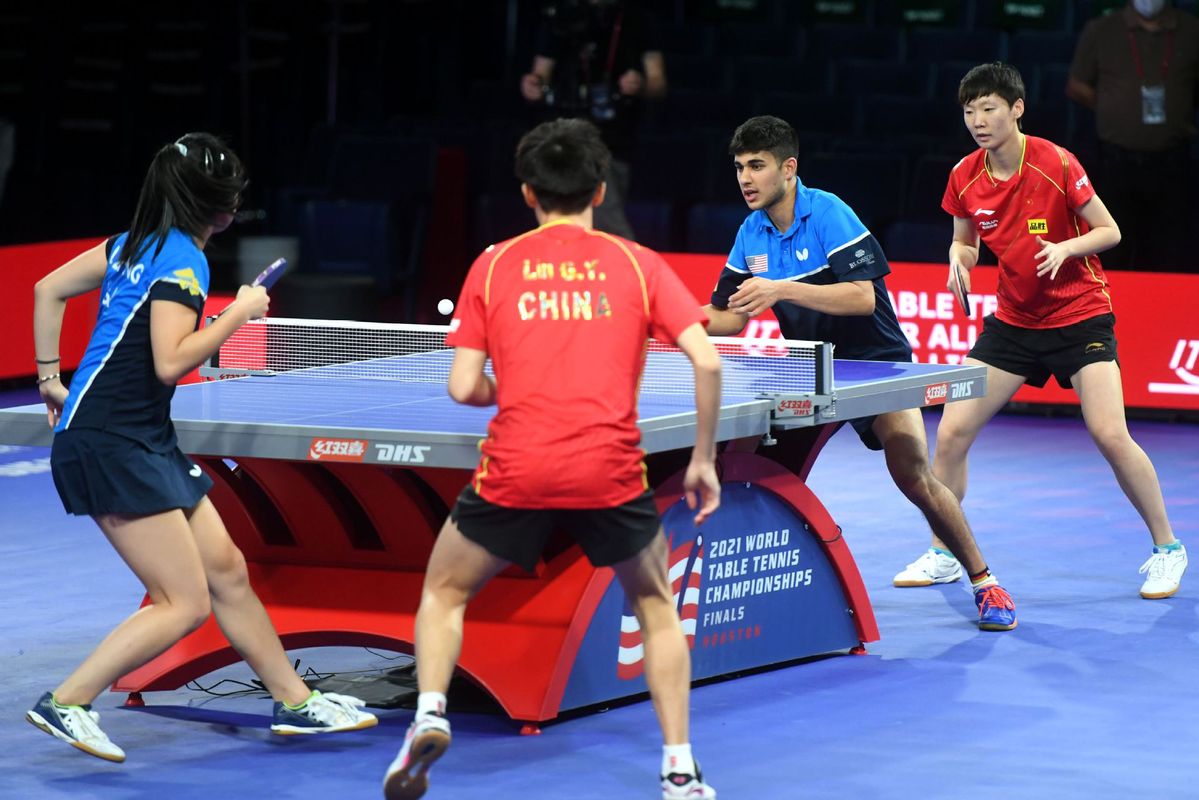 The resumption and development of China-US ties over the past five decades has become an important event in international relations, benefiting the peoples of the two countries as well as those in other parts of the world, Foreign Ministry spokesman Zhao Lijian said on Tuesday.
Athletes from China and the US who took part in Ping-Pong Diplomacy in 1971 didn't show estrangement or hostility because of the great differences between the political systems, histories and cultures of their countries.
Instead, they showed "sincerity and friendliness from their hearts "and they exchanged gifts and hugged each other, Zhao said.
Mentioning that Chinese and US athletes will team up in the 2021 World Table Tennis Championships, Zhao said the two countries should not let a Cold War mentality dominate bilateral ties, and the US should take concrete actions to implement its statement that it does not want "a new Cold War".
Judy Hoarfrost, the youngest player in the nine-member US table tennis team that arrived in Beijing in 1971, said Ping-Pong Diplomacy had given her a unique perspective on how a sport can help bring people together. The sporting endeavor helped open up exchanges between the two countries, culminating in US president Richard Nixon's trip to China in 1972.
"The USA and China have many, many ties, business ties and personal ties, so many ways that we are interrelated now that we were not in 1971," she said.
"Ping-Pong Diplomacy was the thing that just ignited it and got it started. I do think that sports, and other cultural exchanges, play a huge part in bringing people together and nations together.
Wang Qingyun contributed to this story.