US has lost moral ground in Iran talks: China Daily editorial
Share - WeChat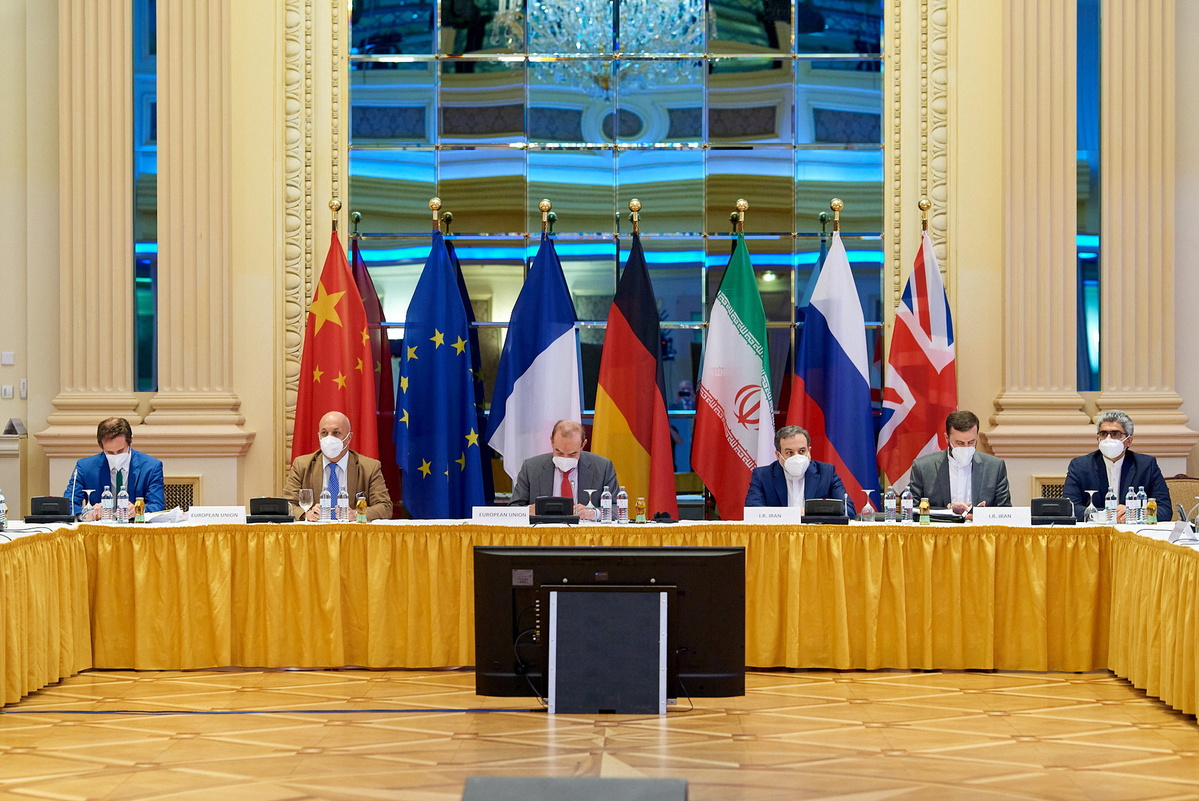 The upcoming talks to revive the 2015 Iranian nuclear deal in Vienna later this month are a critical opportunity for the world to salvage the international agreement. Yet judging by the latest remarks from parties to the agreement, a more constructive attitude will be needed if it is to yield a positive outcome.
Iran on Monday insisted that the lifting of sanctions is mandatory if the upcoming talks are to revive the nuclear deal, formally known as the Joint Comprehensive Plan of Action.
"If the JCPOA does not imply specific economic interests and the normalization of foreign trade for the Islamic Republic, the United States should know that this window will not be open forever," said Saeed Khatibzadeh, the spokesperson for Iran's Foreign Ministry.
The Iranian stance was clearly in response to US Defense Secretary Lloyd Austin's remarks on Saturday in which the US defense chief, while confirming the US is committed to reaching a diplomatic outcome in Vienna, warned that Washington was capable of deploying "overwhelming force" and that all options would be open if Iran "isn't willing to engage seriously".
The exchange shows both sides are staking out their positions ahead of the negotiations. With the date of the Vienna talks drawing near, it is to be hoped that this is simply a negotiating tactic by both parties in a bid to extract concessions from the other.
But they should be aware that it is not conducive to building up badly needed trust. Both parties should show that they will engage in the talks in good faith and act in a more constructive manner so as to create a better environment for the upcoming talks.
Considering that it is the unilateral withdrawal of the US from the important international nuclear nonproliferation deal in 2018 that has left it hanging by a thread, the US needs to do more to show it will negotiate in good faith.
With the US having undermined the international nuclear nonproliferation regime by forming a new alliance with the United Kingdom and Australia in August with an aim to help the latter acquire nuclear–powered submarines, it has already lost any claim to the moral ground.
As the US administration has expressed its willingness to return to the deal and multilateralism, it should make the first move to show that it is sincere. Concrete US moves are needed to convince Iran that the US will not eat its own words again. It should lift the sanctions that it unilaterally slapped on Iran.
Iran, on its part, should also show restraint and uphold its commitment to the 2015 nuclear deal. It is crucial that all relevant parties strengthen coordination and jointly promote the upcoming negotiations to promote a positive outcome.
Most Viewed in 24 Hours
China Views