Taiwan entrepreneur realizes his dream in Wuhan
Share - WeChat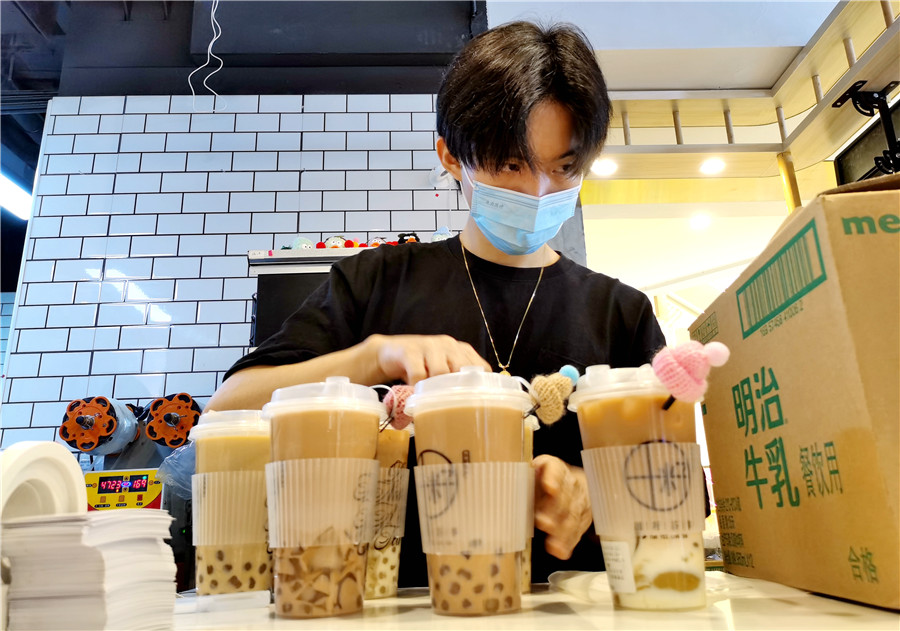 A young man from China's Taiwan realized his entrepreneurial dream in Wuhan, Central China's Hubei province.
Liu Tzu-wei, 29, who majored in business administration, tried being an online shopping agent while studying in the UK.

He started his business journey in Hangzhou, East China's Zhejiang province, in 2017, and opened his first milk tea shop in Wuhan, Central China's Hubei province, at the end of 2019.
He experienced some setbacks in his milk tea business in Wuhan due to the outbreak of the COVID-19 pandemic, but he didn't give up, and started making video diaries online to record his journey.
Liu currently has about 26,000 fans on Douyin, the Chinese version of the video-sharing app TikTok, and many have turned into customers.
Liu was moved by the hospitality and frankness of the people in Wuhan, and said they are always helpful and supportive.
Officials from the local government of Wuhan, Hubei province, often visit him to promote the implementation of preferential policies.
Liu opened his second branch at the end of last year. He plans to expand more when the opportunity arises. He said his decision to pursue his entrepreneurial dream in Wuhan was right.
Wuhan is a city with huge consumption potential, nice people and supportive government, so Liu would choose Wuhan again if he had to do it over.