CAR Inc privatization deal wins award
Share - WeChat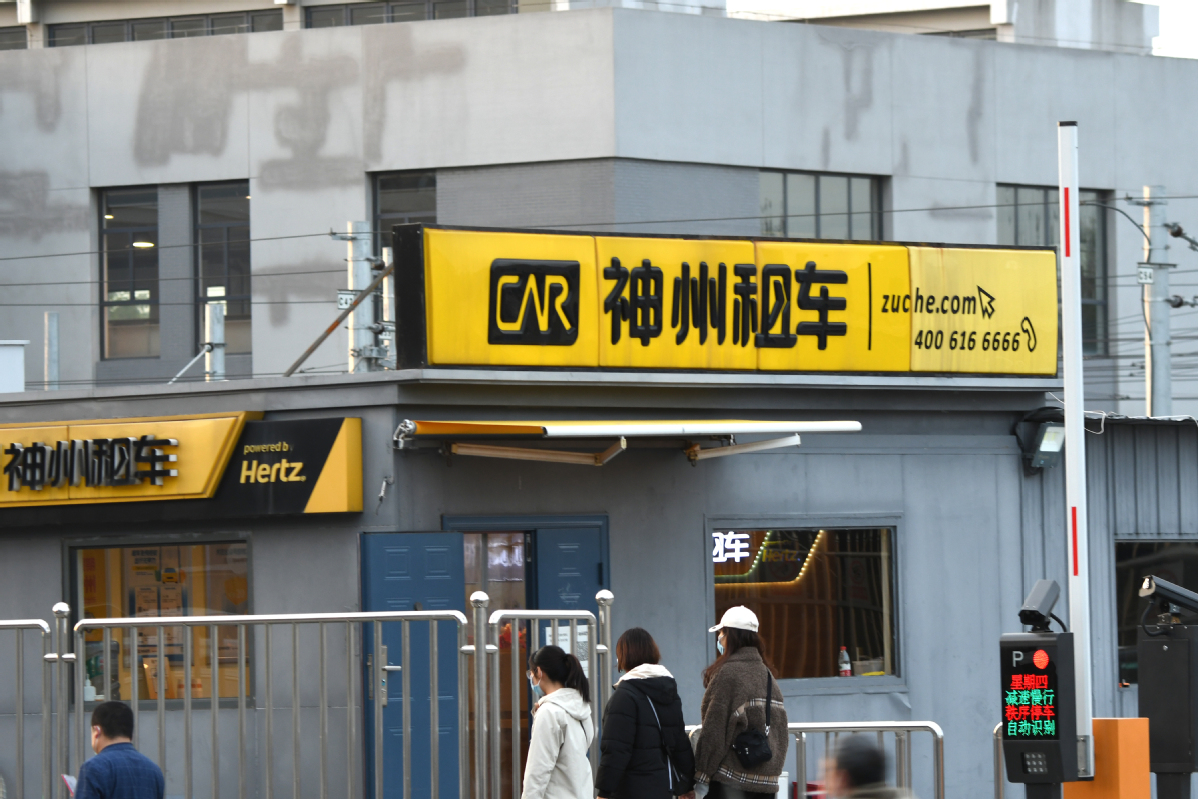 The privatization deal of China's leading auto rental service provider CAR Inc by MBK Partners was awarded Private Equity Deal of the Year at the 2021 Mergermarket China M&A Awards.
MBK Partners decided on Feb 1 to acquire all the shares of CAR Inc held by UCAR Inc, another Chinese car rental company, at a price of HK$4.00 per share. The PE firm announced on July 5 that the acquisition was completed with the privatization of CAR Inc. The privatization deal is valued at approximately $1.1 billion and took less than six months from the launch to the completion, making it one of the landmark take-private cases on the Hong Kong Stock Exchange in recent years both in terms of transaction value and speed.
MBK Partners is one of the largest private equity funds in Asia, with more than $25.4 billion of capital under management. It focuses on pan-Asian market holding mergers and acquisitions, with a particular preference for investing in industry leaders. Notable acquisitions include Godiva, a world-renowned chocolate manufacturer and retailer, Kuroda Electric, a leading independent distributor of electronic components in Japan, and Daesung Industrial Gas, the largest supplier of industrial gases in South Korea. MBK Partners' latest move in China is to acquire nearly half of the 11 theme parks owned by Haichang Ocean Park, a Hong Kong-listed hospitality group.
CAR Inc is the largest car rental enterprise in China in terms of fleet size, revenue and brand recognition, which is just in line with MBK Partners' investment preference. While having strong capital market resources, MBK Partners also has rich experience in investing in the car rental industry. It has played a vital role in the privatization of China's other large car rental company eHi Car Services and invested in South Korea's largest car rental company KT Rental.
MBK Partners' entry has injected strong impetus into the development of CAR Inc in aspects like resources and management. Public information showed that since June this year, CAR Inc has been upgrading its fleet while strengthening cooperation with a third-party comprehensive tourism service platform. At the product level, it has launched a number of popular products geared toward the Generation Z market, including the recent launch of the industry's first "Rental Pass" product. While improving product and service experience, CAR Inc announced in late October to complete a total amount of nearly $100 million of note repurchase to optimize its debt structure.
China's growing car rental market also provides a broad vision for the cooperation of MBK Partners and CAR Inc. Analysys, a Beijing-based market research consultancy, estimated that the size of China's car rental market will amount to 84.92 billion yuan ($13.3 million) in 2021, up 32.8 percent on a yearly basis. The volume is expected to top 100 billion yuan to reach 106 billion yuan till 2022, soaring 25 percent over 2021.
Mergermarket is the world's leading M&A market information provider, with research and analysis teams focusing on M&A industry in more than 67 places in America, Europe, Asia Pacific, Middle East and Africa. It provides forward-looking market consultation for international mainstream financial institutions, law firms and multinational companies. China M&A Awards was first established in 2017 to recognize the outstanding contributions of professional institutions in China-related M&A transactions. This award is based on Mergermarket rankings and is reviewed by an independent panel of judges. With its authority, fairness and influence, it is becoming one of the most influential awards in the M&A industry.