Wind of change blows for shopping festival
Share - WeChat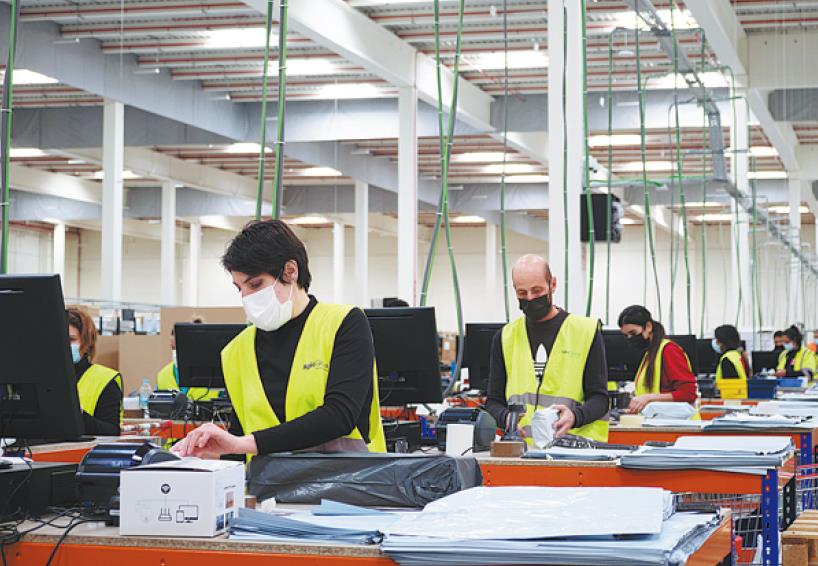 Cainiao Network, the logistics arm of Alibaba Group, also seized the environmental initiative by contributing to the reduction of some 18,000 metric tons of carbon emissions through the use of electronic delivery sheets, recycled and reused parcels, and the use of algorithms to optimize transportation routes.
Yu, from Kantar Worldpanel, said, "After developing for years, the Nov 11 festival should find new sources of inspiration to attract shoppers, such as the green initiative and allowing people to enjoy substantial discounts without staying up all night."
Alibaba painted a rosy picture of exponential sales growth in rural areas.
Sales of agricultural produce from the 12 relatively less-developed provinces in West China rose by 20 percent at this year's festival. A total of 160 impoverished counties saw 44.2 percent revenue growth for all items sold on Tmall and Taobao.
Luo Zhendong, an expert at Nanjing University on urban and rural development, said in a post published on the Central Commission for Discipline Inspection's website, "This put in focus a prolonged version of the Nov 11 festival campaign, showing ample room for growth by integrating the digital economy and development of the countryside.
"Against this backdrop, the Taobao Village model will provide a viable path to common prosperity," Luo said, referring to the cluster of retailers within an administrative village where residents embraced e-commerce primarily by using Taobao Marketplace.
Livestreaming is often cited as a means to empower rural and smaller traders, and largely refers to the practice of sales personnel promoting products in real time broadcasts accessed via smartphones.
However, the practice has its benefits and disadvantages. To capture user attention, brands typically offer heavy discounts or rebates on sample products during livestreaming sessions, but do so either through self-employed hosts or online influencers who demand a high price for their services.
So, as livestreaming coupons become increasingly popular during these broadcasts, can the Nov 11 festival maintain its popularity?
James Yang, a partner at Bain &Co, said livestreaming has hit the festival hard.
"In many ways, it is an additional complication for brands. Not only do you have to choose the products, promotions and packages you want to launch on Singles Day, now you also have to be very specific about what platforms you will do this on, and why," he said.
Money also plays a significant part, with online influencers such as Viya and Austin Li, or Li Jiaqi, better known as "King of Lipstick", moving the equivalent of 19 billion yuan worth of merchandise during the runup to the festival, according to their agents.