Flight of imagination to save bird
Share - WeChat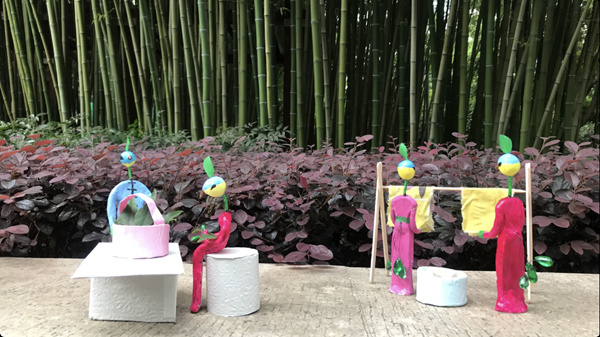 In 2017, the birds were put under the critically endangered category by authorities in Yunnan province, Southwest China. Habitat loss is a main reason behind their disappearance in modern times.
Tao says she was shocked to learn online that there are fewer than 600 such birds in China today. Asking around her friends, she realized none of them had any knowledge of the bird's existence.
"My immediate reaction was that I should do my part to have more people know about them," she says.
When the pandemic broke, Tao was working on an investment project with an Australia company, but the work came to a halt. That gave her time to do what she had meant to do for the green peafowl. She started to write a story based on her study of the bird, with an aim of attracting public attention. With experience of developing and publishing a novel about stray cats and dogs in 2018, Tao finished the Green Peafowl Empire earlier last year. She didn't stop there and considered adapting the novel into a script.
"I planned to make a reality show, where everyone would wear a costume," Tao says.
However, when Tao's friends agreed to the idea and she had the costumes ready, she found it was difficult to coordinate their schedules.
"The plot was long, and my friends had their jobs and families to take care of. They were not always available," Tao says.
She then thought of a shadow play. However, it "didn't offer a good visual for what I had in mind", she says.
Most Popular