Indulge yourself at a carnival of Italian gourmet delights
Share - WeChat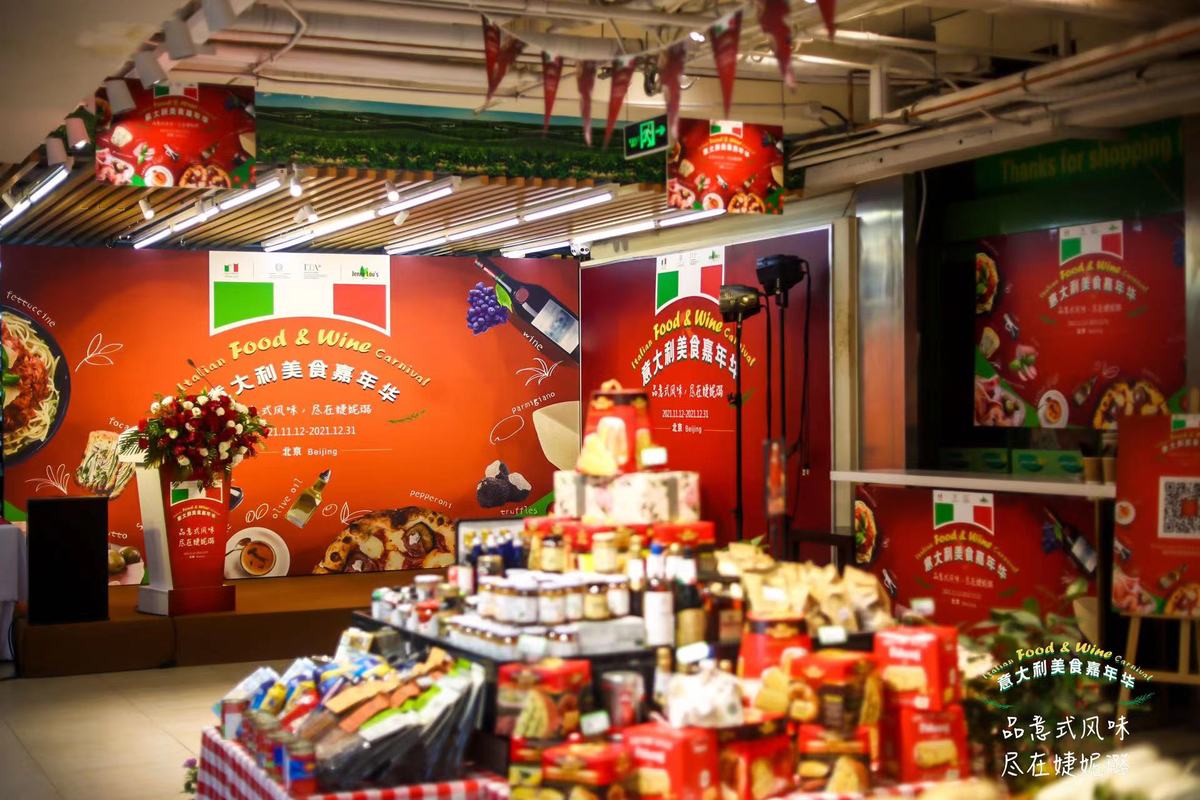 Jointly organized by the Italian Trade Agency (ITA) and Jenny Lou's, a supermarket chain that specializes in imported goods, "Italian Food & Wine Carnival" kicked off in Beijing on Friday.
The carnival, which will be held at seven Jenny Lou's supermarkets in Beijing until Dec 31, offers a wide selection of fine ingredients and wine from Italy and a chance to "live" and "feel" an authentic Italian way of life.
Forty-four Italian food brands with a total of 407 products, including dairy products, cheese, meat, balsamic vinegar, extra virgin olive oil, pasta, wine and seasonings are featured during this carnival, which aims to showcase the richness and diversity of Italian culinary ingredients that are already available in China, as well as to introduce the safe, delicious, and authentic Italian tastes to Chinese customers.
A number of Italian wine tasting events will also be held at Jenny Lou's supermarkets in Beijing from Nov 26 to 28. Guest sommeliers will guide wine aficionados on a journey of premium wines from Italian appellations, which will be paired with Italian cuisine by guest Italian chefs.
In fact, Italian food culture is not so distant as most Chinese people would assume. "Just like Chinese cuisine, Italian food is a kaleidoscope of flavors, shapes and scents that vary not only from North to South, but also from region to region," said Federica Galli, deputy director of Italian Trade Agency Beijing Office.