Traditional values prove to be a winning combination
Share - WeChat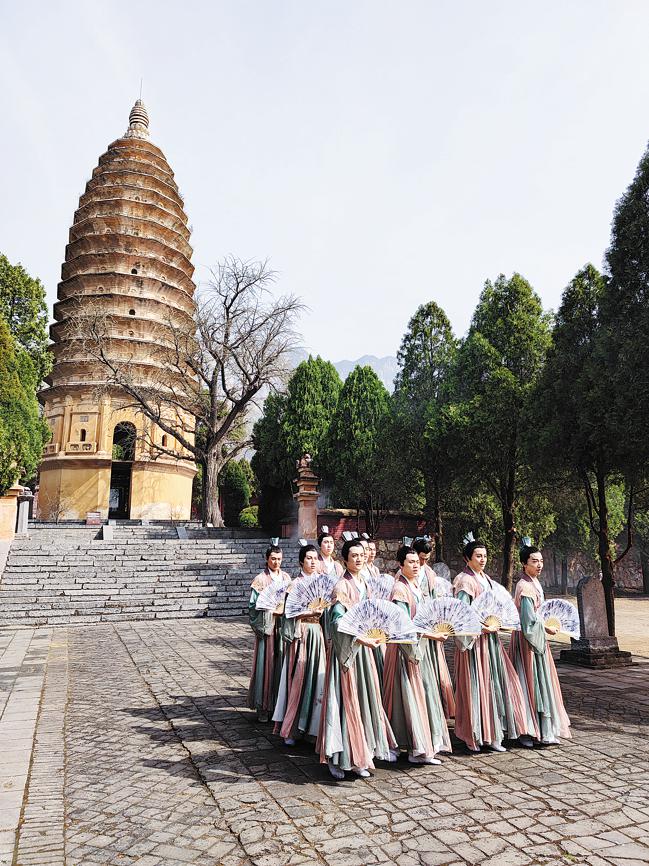 While most TV stations and video-streaming platforms try to attract viewers by producing star-studded reality shows, regional broadcaster Henan TV has gone viral by promoting traditional culture through Chinese dance.
At the beginning of the year, a dance piece titled A Tang Dynasty Banquet, which is less than six minutes long and produced by Henan TV, was staged during a gala aired on the TV station on Feb 13, marking Spring Festival. With a combination of live dance an technology like 5G and augmented reality, which supported the display of national treasures, such as Court Ladies Preparing Newly Woven Silk by Tang Dynasty (618-907) painter Zhang Xuan and a bone flute with a history of over 8,000 years, the dance piece has since gone viral on social media, viewed more than 500 million times.
Since then, Henan TV has produced seven dance pieces highlighting traditional culture for traditional festivals, such as Rhapsody on the Luo River Goddess, a two-minute underwater dance for the Dragon Boat Festival. Guardian Warriors of Longmen, another dance piece supported by AR technology against the backdrop of the Longmen Grottoes, a UNESCO World Heritage Site in Luoyang, Henan province, was released during the Qixi Festival, often known as Chinese Valentine's Day.
"The total views of the seven dance pieces have achieved nearly 30 billion hits on social media platforms," says Yao Wei, vice-director of Henan TV, who is also the director of the TV station's Innovation Center. "It's a huge success for Henan TV."
On Nov 1, Yao participated in a three-day forum launched by the Beijing Dance Academy, centering on the research of Chinese dance, which gathered more than 200 experts. Yao was invited to talk about how the TV station had produced those hit dance pieces by relying on Chinese culture and tradition.
Those pieces made an emotional connection with the audience, most of whom are Gen Z, who are broadly defined as people born after the mid-1990s, Yao says.