Tsingtao wins gold at European beer competition
Share - WeChat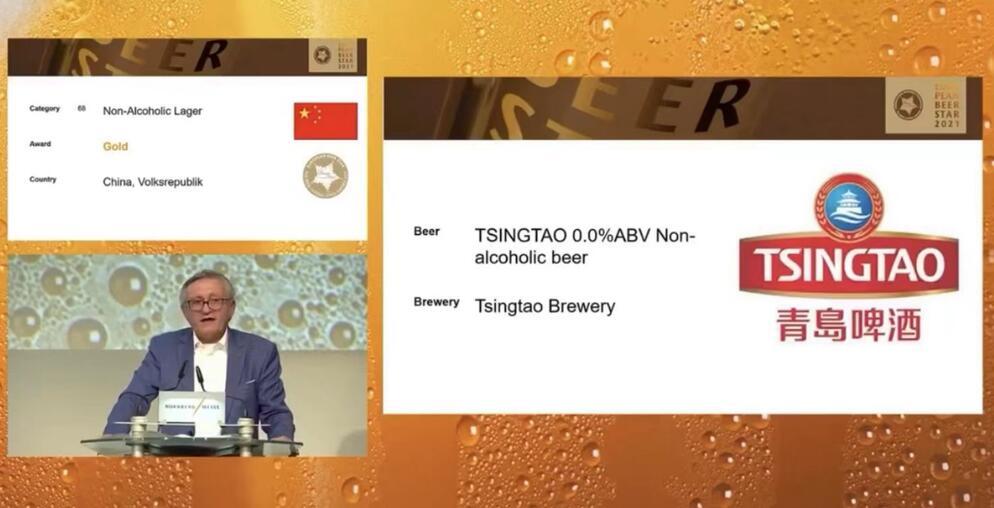 Tsingtao Brewery, the world's fifth-largest brewery based in Qingdao, Shandong province, snatched a gold award at European Beer Star 2021, one of the most important beer competitions in the world, on Tuesday local time in Munich, Germany.
It was the second time Tsingtao received this coveted award since 2018. On this occasion, Tsingtao's zero percent alcohol by volume non-alcoholic beer won first place in the Non-alcoholic Lager category.
A total of 2,395 beers from 44 countries around the globe competed. More than 120 international beer experts awarded 213 beers with gold, silver and bronze during a two-day blind tasting, according to the official European Beer Star website.
"The introduction of non-alcoholic beer aims to cater to beer lovers who would like to control alcohol intake but pursue taste and health," said Xing Lei, a senior researcher from Tsingtao Brewery.
Tsingtao spent two years developing its non-alcoholic beer with several rounds of tests.
"The difficulty in brewing non-alcoholic beer is how to keep the original flavor while reducing the alcohol content," said Yu Junhong, deputy director of the brewery's research and development center.
Currently, Tsingtao's non-alcoholic beer is sold in approximately 30 countries, including the United Kingdom, France, Australia, Russia, South Korea and Singapore.
The European Beer Star has been organized by the Association Private Brauereien since 2004. It honors beers that are unadulterated, full of character and of high quality, according to the competition website.