A subtle form of racism against Asians in the US
Share - WeChat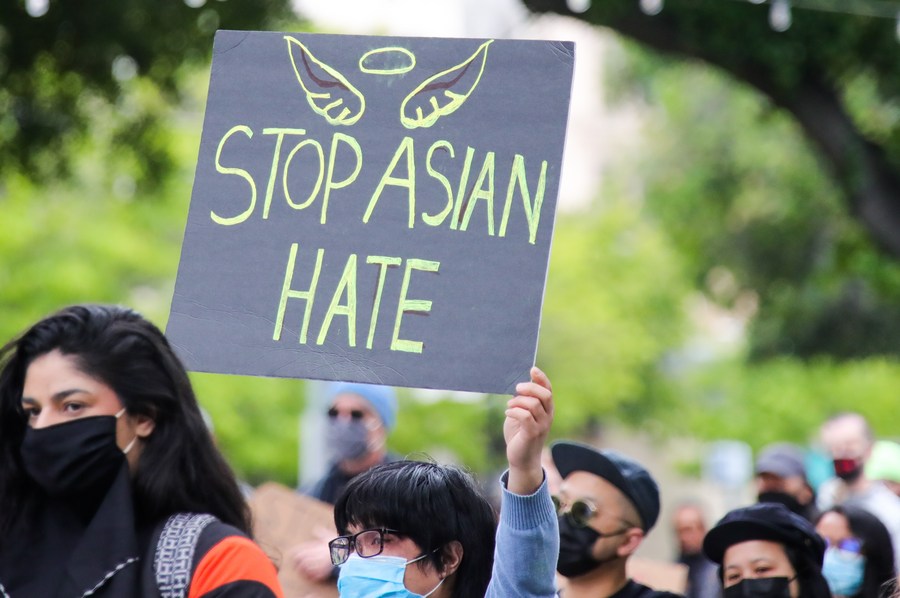 Categories in the US Census demonstrate a form of racism against Asians and Asian Americans in the US that has not been widely discussed. This reporting pits one group—Asian Americans who were born in the US or arrived as children from Asia and attended US K-12 schools—against those who first come to the US as adults.
In lumping both groups together into one category of "Asians in America," this system treats Asian Americans born in the US or having had schooling in the US as "foreign" or "alien" with the strong implication that they are not real Americans but rather those who will forever be outsiders. For these Asian Americans, try as they might, they as a group may never be fully accepted into US society. As a result, many such Asian Americans will choose to be compliant rather than create waves by insisting on equal treatment to that experienced by whites.
I have witnessed this occurring time and again in how close friends and colleagues who were Asians born and raised in America have been treated. But this is a subtle form of racism that plays out as individuals who are less likely to be hired for a job or promoted—because they are quiet and permanently seen as "aliens".
But in lumping both groups together into one category, this system also requires those Asians who come to the US from Asia as adults to also be submissive, quiet and conciliatory. This is the stereotype that is envisioned and reproduced in the minds of many if not most white Americans. If any of these Asians who arrive in the US as adults bucks the trend by speaking her or his mind—as white Americans would typically be allowed to do under similar circumstances—then that Asian person can be instantly branded as "a troublemaker" rather than a compliant Asian.
I saw this happen to an Asian professor at UCLA whom I greatly admired. As a person trained in critical thinking and avant-garde theoretical frameworks, this professor often spoke her mind regarding departmental affairs—and became quickly ostracized by white members of the faculty. In contrast, another professor who had similarly arrived from Asia in the US as an adult was careful never to challenge white professors in this same department—often nodding her head in agreement and smiling—and was quickly accepted into the department by the white professors.
This is also a subtle form of racism, in my view, because it implies that the only way you will be accepted as an Asian arriving from Asia as an adult is to bow your head and submit.
What I want to suggest is that the US immediately create funding for and sponsor study abroad programs so that young white Americans can become immersed in and acquire a love of a people and cultures different from their own. This can and should include visits to stay in Asia. It can be in the form of a high school year abroad program like the American Friends Service used to do, when it brought international high school students to stay for a semester in the US. More importantly, the US could also fund a junior year abroad program for US college students who will by that time have a head start in learning the new country's language.
Having American white students learn through direct experience the value and worth of another country's people and culture will help us as a mature nation to respect others for having different cultural points of view. And only then will all Asians in the US become accepted for who we are and be able to express our views in a "free" and democratic US.
Gregory K. Tanaka is an instructor at San Jose City College and has been named secretary general for the 2022 Himalayan Consensus Summit. He is the author of "Systemic Collapse and Renewal" (2018).
The opinions expressed here are those of the writer and do not necessarily represent the views of China Daily and China Daily website.
If you have a specific expertise, or would like to share your thought about our stories, then send us your writings at opinion@chinadaily.com.cn, and comment@chinadaily.com.cn.
Most Viewed in 24 Hours
China Views