When coupons sweep in livestreaming apps, will 11.11 keep its glory?
Share - WeChat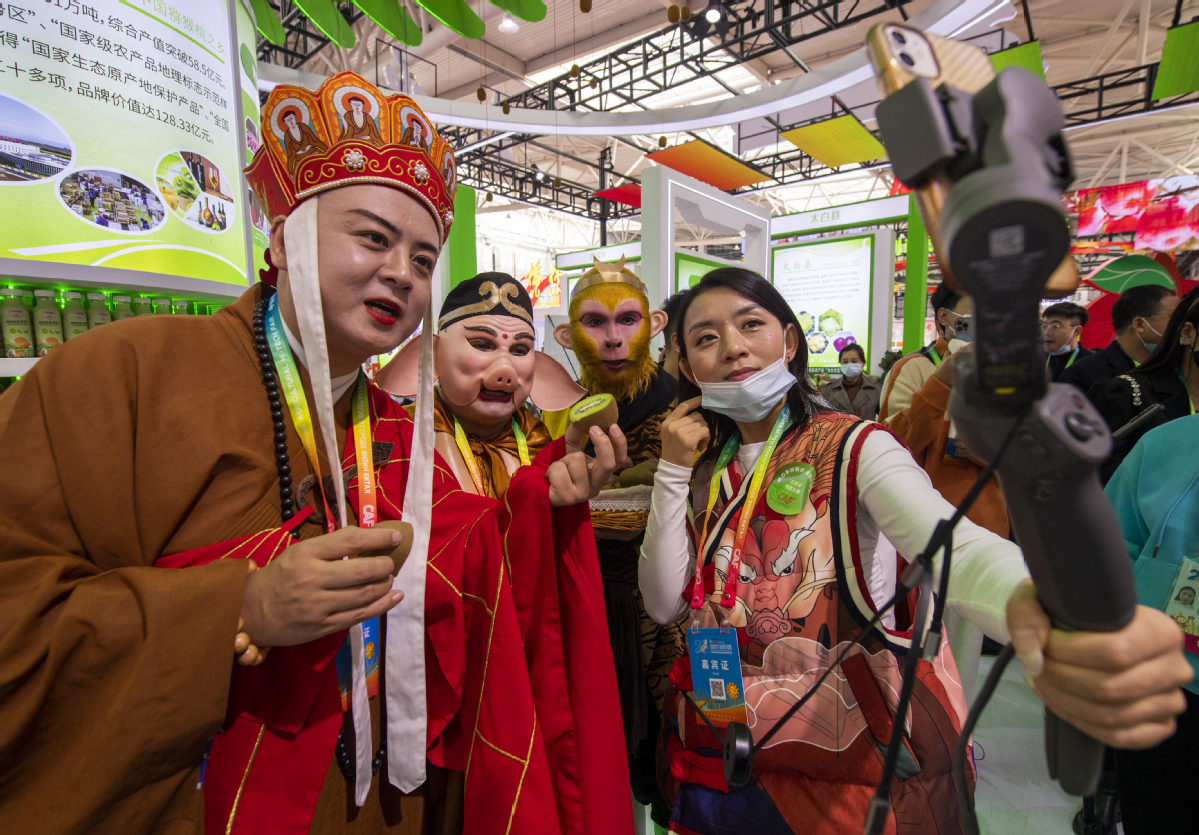 For retailers and consumers in China, the Nov 11 shopping festival has morphed into a co-created ritual.
When slashing prices is no longer a guarantee to post record sales, brands are peddling merchandise in livestreaming rooms to forge a stronger emotional tie with customers.
Livestreaming largely refers to the practice of sales personnel promoting products in real-time broadcast sessions that people can easily access via smartphones, thanks to the prevalence of fast internet connections in China.
To capture user attention, brands typically offer steep discounts or rebate cash-equivalent sample products in livestreaming sessions.
So now it all boils down to the following question: As livestreaming becomes vital to survive China's retail landscape, would Nov 11 be a redundant activity that's losing luster?
The answer from James Yang, a partner at consultancy Bain&Co, is: To some extent "yes", but it's not necessarily a strict "either-or".
"Absolutely, livestreaming poses an increasing competition to the likes of Alibaba and JD. Over 50 percent of the consumers we've surveyed said they are shopping across three or more platforms," he said.
The study Yang referred to is one Bain conducted with technology company Toluna, where the pair polled some 3,000 Chinese customers on their attitudes toward the annual shopping gala.
The results seem encouraging. Of those surveyed, 95 percent of respondents said they intended to take part in the event again in 2021. About 52 percent also said they were planning to spend more than last year, when the average spending per customer was 2,104 yuan.
A separate study from consultancy AlixPartners in October also found that livestreaming is a "necessity" in this year's Nov 11 campaign.
Sampling 2,000 customers across different age groups and regions in China, the company found that 97 percent of the respondents said they would watch livestreams planned specifically for the Singles Day, and 76 percent said they would start doing so before the actual date to preview products and research ahead of time.
But according to Yang, livestreaming apps are a heavy-hitter and participant during the Singles Day and they are ramping up activities there. Meanwhile, Nov 11 discounting leaves many consumers spoiled for choices, thus disrupting loyalty to a single platform.
"In many ways, it is an additional complication for brands. Not only do you have to choose what products, promotions and packages you want to launch on Singles Day, but now you also have to be very specific on what platforms you will do this in, and why," he said.
There are two common ways of livestreaming. One is merchants assign in-house sales and marketing personnel, and the other is to employ external influencers to do the job.
While Nov 11 has evolved into something of an extravaganza, platforms like Alibaba really need to focus on building up this "festive vibe" and leaving operational tasks like sales promotions to third-party vendors like key opinion leaders, said Zheng Zhuoran, an independent digital marketing expert.
"Top-tier KOLs and their respective agencies actually take up the role of product selection, screening and supply chain management, essentially relieving the burden of platforms," said Zheng. Bain's Yang agreed, defining the relationship between KOLs and platforms "symbiotic" and "mutually beneficial".
"KOLs need a strong and good platform for them to maximize their exposure and support them with the surrounding capabilities (great brands, products, offers, and fulfillment capabilities). Platforms also need KOLs' star power to drive increased traffic and excitement onto their apps and websites," he said.
Industry insiders believe the most successful retailers will find ways to foster deep consumer loyalty that can outlast the benefits of undifferentiated discounting.
This is the case for snack giant Mondelez, which launched a limited edition all-white Oreo biscuit featuring the Chinese calligraphy style in the lead-up to the Nov 11 campaign.
Mondelez China president Joost Vlaanderen said the move is not just leveraging the massive online traffic in Double Eleven, it's also celebrating the Chinese heritage and keeping the brand relevant with younger consumers.
"Of course, you need to do things that are good for the volume. But you also need to do things that make your brand top of people's mind," he said.