EVs help nation drive toward climate goals
Share - WeChat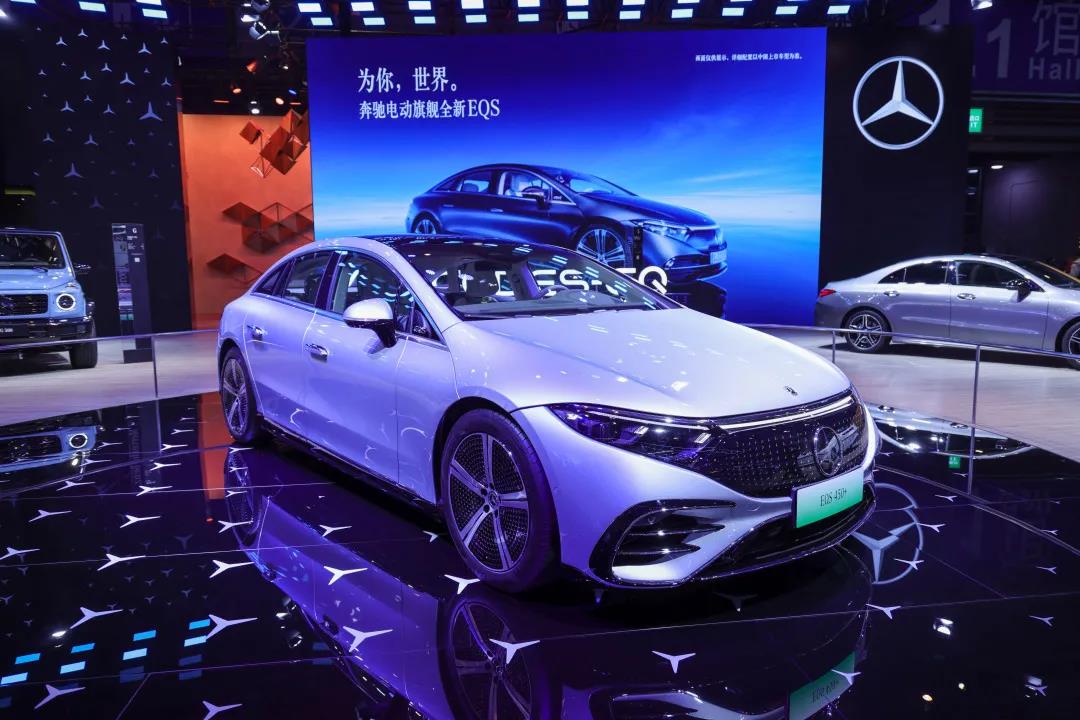 Experts say sales of electric vehicles, or EVs, in China will help its government achieve its climate change goal to hit peak CO2 emissions before 2030 and to reach carbon neutrality by 2060.
China is now the world's biggest EV market, with nearly 1.29 million EVs sold in 2020 alone, accounting for 40.5 percent of global sales (3.17 million) last year, and an increase of 8.3 percent year-on-year, according to data from the International Energy Agency.
The agency forecasts China will continue to expand its shares in the global EV market, with estimated annual sales exceeding 9.6 million units in 2030.
Bakar Sadik Agwan, senior automotive analyst at London-based data and analytics GlobalData, said: "Automotive is a key part of China's manufacturing industry-a key contributor to carbon emissions at the moment.
"The China auto industry has been a global leader in the transition to EVs and will continue to grow in the long term," he said. "Aiming for carbon neutrality across the automotive manufacturing process is a step in the right direction."
China's success in vehicle electrification is attributable to supportive government policies that subsidize EV manufacturing, and that penalize higher carbon-emitting internal combustion vehicles, experts say.
Gavin Harper, a research fellow at the Faraday Institution at the University of Birmingham, who is currently working on a new policy commission in the field of secure future energy systems, said: "Chinese leaders have had the foresight to support the industry to produce EVs and create incentives and policy that have catalyzed the domestic market for EVs."
Harper believes that has in turn created strong demand for Chinese industry, and this enormous scale of demand has given the nation's sector the resources to move up the learning curve and develop new products.
"These firms have grown dramatically in a short period of time, and the acquisition of some struggling Western automaker brands is a testament to China's success," he said. "In doing so, they have also had the foresight to plan in advance for this transition and secure the critical raw materials and the supply chain required for Chinese industry."
A recent report by DataTrek Research said China remains on track for 25 percent of all vehicle sales to be electric by 2025, and indicated it is well ahead of the United States and Europe in terms of EV infrastructure.
Tu Le, founder of consultancy Sino Auto Insights, said that because the Chinese government had nurtured the EV market for over a decade, it had built a foundation and environment where the private sector can take over and continue to expand. But the US EV giant Tesla has also played a role in development in China, he added.
"Tesla should be given a decent amount of credit as well since they came early and partly inspired companies like NIO, XPeng, WM, Li Auto to try to be difference-makers in the space," Tu said, adding that those companies have continued legacies and launched many viable products that compete directly with ICE(internal combustion engines) products for the consumer's attention.
China is now considering replacing its current green car credit system with a new policy that will largely focus on reducing carbon emissions, and industry analysts believe a possible option is a carbon emission trading scheme, known as an ETS.
This change is expected to help China achieve its Paris Climate Accord and carbon neutrality target by 2060, and create a sustainable EV economy, said Agwan of GlobalData.
The green car credit system, active until 2023, is where the automaker is credited points for selling electric or fuel-efficient vehicles. The credits can be traded to other companies to earn additional revenues and off set the penalties on more carbon-intensive models.
The ETS is a scheme based on the "cap and trade" principle, where a cap is set on the total amount of certain greenhouse gases that can be emitted by sectors covered by the scheme. Within this cap, companies receive free allowances and can buy or sell emission allowances with other participants as needed.
In July, China launched its long-awaited national carbon emissions trading market, demonstrating the country's commitment to decarbonization. But the automobile industry is currently not required to trade carbon emission as the first batch of trading is among the power-generation companies.
"Covering the electricity sector which is responsible for roughly 40 percent of China's total emissions, the launch of China's ETS marks a significant step towards the country's carbon neutrality pledge," said Xie Chunping, policy fellow at the London School of Economics and Political Science.
Xie said that as the majority of greenhouse gas emissions over the lifetime of EVs comes from electricity consumed during use, how EVs can contribute to carbon emissions reduction depends largely on the mix of power generation.
"In China, though with a coal-dominated generation mix, emissions over the lifetime of battery electric vehicles are 19-34 percent lower than that of comparable gasoline vehicles, estimated by the International Council for Clean Transportation based on a life-cycle assessment. As China's power sector continues to decarbonize, switching to EVs will play an increasingly important role in helping the country to achieve its 2030/2060 climate goals," she added.
The China Society of Automotive Engineers estimates CO2 emissions from the country's auto industry will peak around 2028, and are projected to fall to 20 percent from that level by 2035.
Harper said reducing the carbon emissions of EV manufacturing will also be imperative in the years to come. "In the new European Battery Regulations, there is a focus on the reduction of the emissions created in manufacturing electric vehicle batteries, he added.