J&J premieres drug release contact lenses at CIIE
Share - WeChat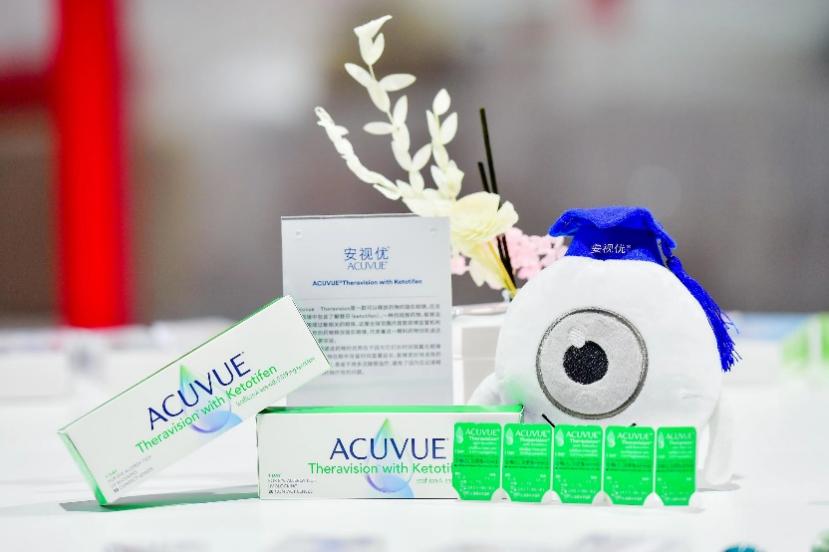 Johnson & Johnson rolled out the world's first and the only drug release contact lenses, branded ACUVUE, during the fourth China International Import Expo in Shanghai on Saturday.
Different from ordinary contact lenses, it can relieve pruritus caused by eye allergies in addition to correcting vision. According to J&J, the drug takes effect within 15 minutes after wearing and lasts for up to 12 hours, significantly reducing the symptoms of pruritus.
The healthcare giant debuted four other major products along with several hundred others, including 60 new products in China, 3 in Asia and 7 worldwide at the CIIE, covering medical devices, pharmaceuticals and consumer health products, in addition to other innovative achievements and modes.
"The CIIE has become a new window for global enterprises to share the huge Chinese market and a new link between China and the world. J&J will use this high-level and open platform to showcase its innovative products, meet new partners and explore new markets," said Will Song, global senior vice president, China chairman of J&J, adding J&J expects to continue to play a leading role in the healthcare industry during the 14th Five-Year Plan period (2021-2025) and will participate in and promote the integration and development of China's healthcare industry.