First snow of season hits Beijing
Share - WeChat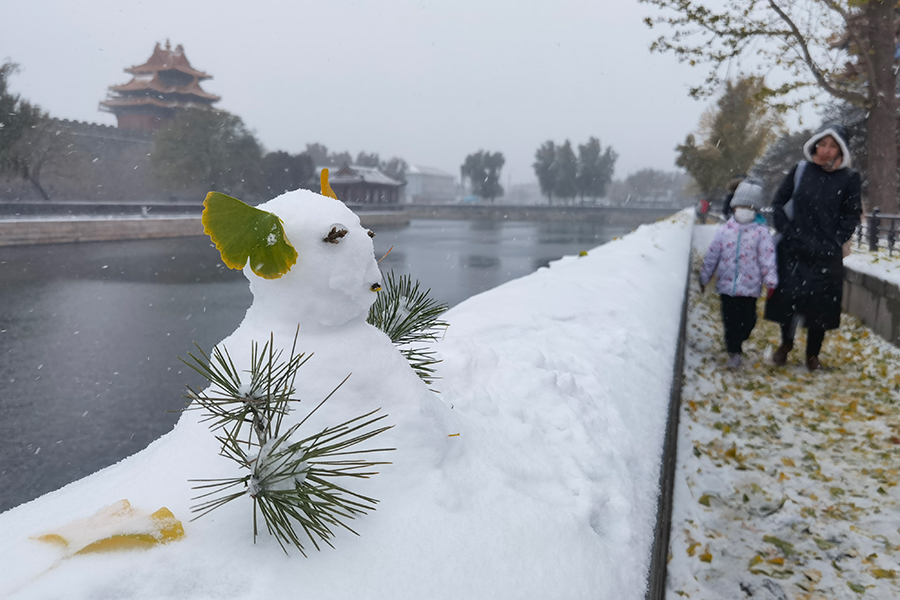 Residents in Beijing found a romantic white landscape when they awoke Sunday morning a day after the first snow hit the capital.
According to the Beijing meteorological bureau, some areas in the city are expected to witness a heavier blizzard starting Sunday afternoon, which will send temperatures to -5 C. As predicted, temperatures will start to pick up on Tuesday.
Beijing Capital International Airport has canceled 10 flights as of 9 am Sunday, according to Beijing News. 84 flights had taken off from the airport by then.
According to the airport, 200 staff, 50 vehicles, 1,100 tons of de-icing fluid and 200 tons of snow melt agent have been prepared for clearing the snow from the tarmac.
Beijing Daxing International Airport made adjustments to flights scheduled for Sunday as the snow started and reminded passengers to keep abreast of weather and flight changes.
The Beijing Subway has been fully prepared for the snow, clearing walks to ensure the safety and convenience of the public since Saturday night.
The Beijing meteorological bureau issued yellow alerts for strong wind, cold air, blizzard and ice on roads on Saturday afternoon.
China has a four-tier color-coded weather warning system, with red representing the most severe, followed by orange, yellow and blue.