Rural life has many aspects for tourists to enjoy
Share - WeChat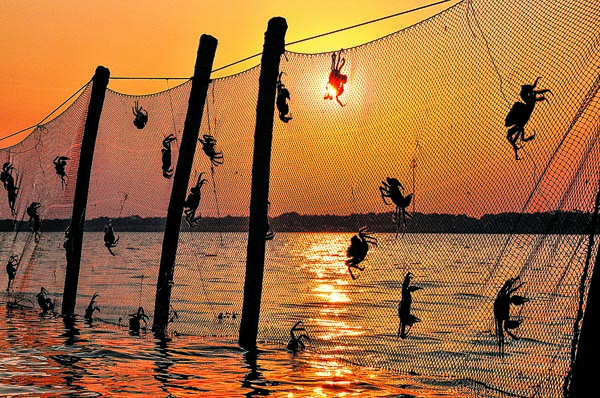 Traveling to Jiangsu's rural villages might be totally different from what you have imagined.
For travelers who used to think that Chinese farmers live in poor conditions, the rural tours can be quite an eye opener. Many villages look like beautiful postcard scenes.
Many of the 22 million people living in the rural areas in Jiangsu province live peacefully and joyfully with invigorating air and fascinating birdsong providing a lyrical backdrop. Arranging a rural tour to the province might allow travelers to have a glimpse of their daily lives as well as the development of China's rural areas in recent years.
As the provincial department of culture and tourism recommends, Longshang village is one of the villages that travelers can wander through and enjoy thousands of hectares of tea plantations and witness the dramatic changes in environmental protection and people's daily lives.
The village, which has 140 people from 51 households, is located at the foot of Youzi Mountain in Nanjing's Gaochun district. It used to have dilapidated houses, muddy roads and annoying flies buzzing everywhere.
In 2017, Longshang invited experts from Southeast University's school of architecture to design the village's landscape and help renovate its ancient buildings. Now it has become an "internet celebrity" and attracted many visitors drawn by its tea plantation, tea houses, cafes and book stores.
Like Longshang, 665 villages in Gaochun district have taken similar measures to improve the living environment and have become tourist destinations.
Also in Nanjing, Bulao village in Pukou district, known quaintly as Never Aging village, has attracted many who are interested in finding the secret of staying young.
Besides clean water and refreshing air, the village impressed many by its stone streets, ancient-style farm houses and various sports venues where people can go hiking, play baseball and go fishing.
They may also choose to dance at bonfire parties, experiencing farm work, watch outdoor movies and wear traditional Chinese costumes hanfu while inhaling air that contains negative oxygen ions 500 times more than in the urban area.
As of food, hairy crab is a must-have in Jiangsu as the best season to eat it falls. With its tender meat and egg-yolk orange roe, the crab is highly valued and loved by many Chinese. If visitors are not price sensitive, going to Yangcheng Lake in Suzhou and Gaochun district in Nanjing are both good choices for autumn travel.