Most US districts exported more to China in 2020
Share - WeChat Treasury secretary expects reciprocal lowering of tariffs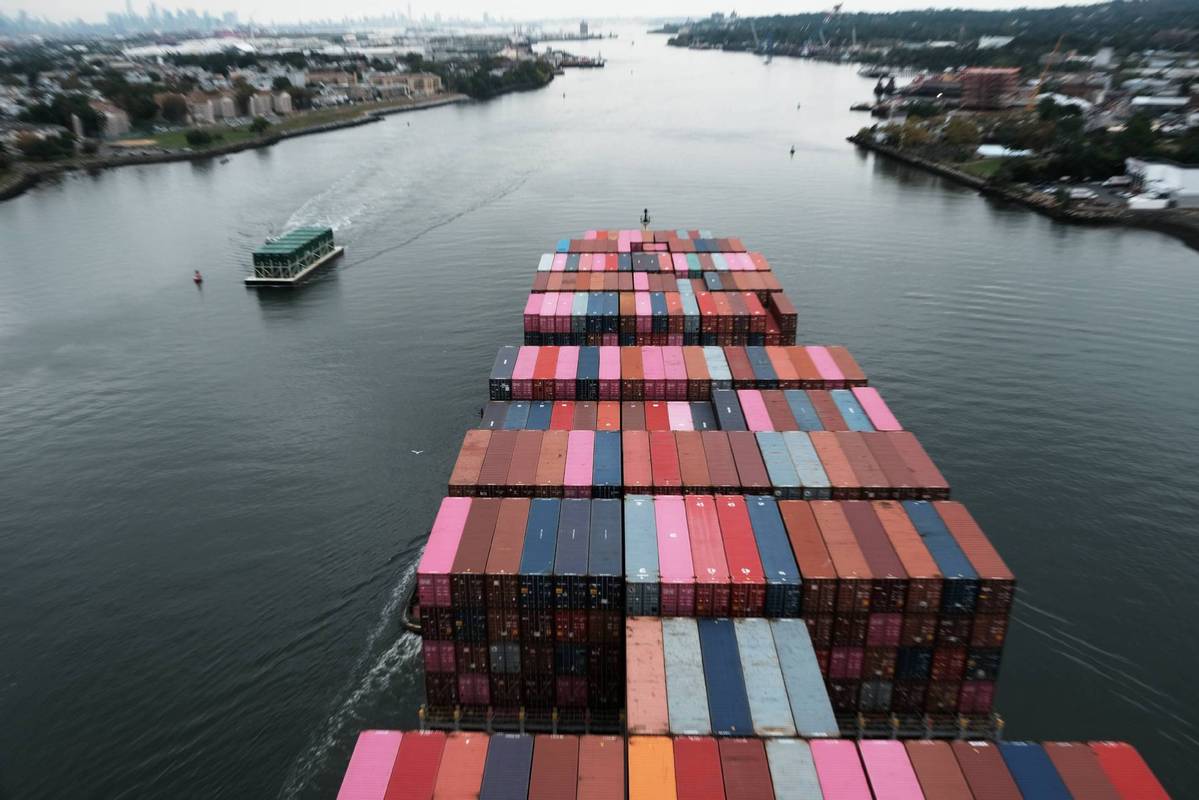 China was the only top trading partner of the United States that registered export growth last year amid the pandemic, with US goods exports to the country surging by nearly 18 percent, according to a study released by the US-China Business Council on Monday.
The US exported just under $105 billion in goods to China in 2019, and last year, after China instituted tariff exclusions following the phase one trade deal, that number jumped to $123 billion, the second-highest amount in a decade, according to the 2021 District Report.
That growth is in a stark contrast with US exports to the rest of the world, which fell by 15 percent last year. US exports to Canada and Mexico, the country's top two foreign markets, for example, plummeted by 14 percent and 17.1 percent, respectively.
"This disparity is likely the result of China outpacing the rest of the world in its recovery from the pandemic-induced slowdown," noted the report.
Of all 435 US congressional districts, 278, or 64 percent, exported more goods to China in 2020 compared with the year prior, with two seeing exports increase by more than $1 billion and another 70 by more than $100 million each, according to the report.
It noted that the significant jump in purchases, made possible by tariff exclusions, ramped up the exports of agriculture-oriented states, such as North Dakota and South Dakota, Nebraska, Kansas, Minnesota and Iowa.
In addition to the farming communities, the uptick was also sharp in oil-exporting regions in Texas and Louisiana, and Oregon's semiconductor hub, also known as Silicon Forest.
Goods exports of Oregon's 1st Congressional District to China reached $7.5 billion in 2020, the highest among all the US congressional districts, according to the USCBC data.
Overall, China, the third-largest market for US goods exports, was among the top five markets for the majority of US congressional districts.
However, districts that rely heavily on exports of aerospace products and parts saw their goods exports to China decrease, in some cases for the second year in a row, according to the report.
"Our data show that tariff relief by China's government, which allowed Chinese buyers to purchase US goods based on market demand after years of hampered trade, also helped fuel American goods exports in many parts of the country," said USCBC President Craig Allen.
"USCBC continues to advocate for both the United States and China to draw down and permanently remove all of their respective tariffs," he said.
Absent the full removal of tariffs by both sides, it is unlikely that US exports to China will maintain momentum over the long term, according to the USCBC.
On Monday, US Treasury Secretary Janet Yellen said the United States could look at eventually lowering some tariffs in a reciprocal way.
Yellen told Reuters that tariffs tend to boost domestic prices and raise costs to consumers and on firms from inputs such as aluminum and steel, which meant lowering tariffs would have a "disinflationary" effect.
"Our trade representative has said that we would consider additional tariffs reductions," Yellen said.
"We want to see China meet their commitments they made under phase one but stabilizing and perhaps eventually lowering some tariffs in a reciprocal way could be a desirable outcome," she added.
The USCBC study painted another picture for US districts' service exports to China —the data for which lag a year behind, which fell by 3 percent in 2019, with only 42 districts seeing an increase.
The decline can be largely attributed to fewer travel exports to China, which include personal and business travel as well as travel for educational purposes, such as enrolling at US universities.
In particular, US travel exports to China, historically its largest services export to China, contracted by 10 percent in 2019, suggesting that Chinese people, including tourists, students and business travelers are either coming to the US in smaller numbers or are spending less while they are in the country.
"The decline in travelers could have been the result of the trade war and other bilateral tensions, which might have made the United States an undesirable destination in the eyes of Chinese travelers," noted the USCBC report.
But still, among the US' top 10 services export markets in 2019, China, now ranking fourth, had the highest average annual growth rate — 11.6 percent — over the previous decade.
The impact of US goods and services exports to China on US employment in 2019 varied across districts, with 100 districts seeing jobs supported by exports to China increase, while the other 335 saw declines.
The worst-hit was Washington's 2nd District, once a major exporter of aerospace products to China. It exported $1 billion less of goods to China in 2020 than in 2019.
The district saw a job decline of more than 20,000.
However, 15 districts saw more than 1,000 new jobs added because of exports to China.