Storms take their toll on heritage in Shanxi
Share - WeChat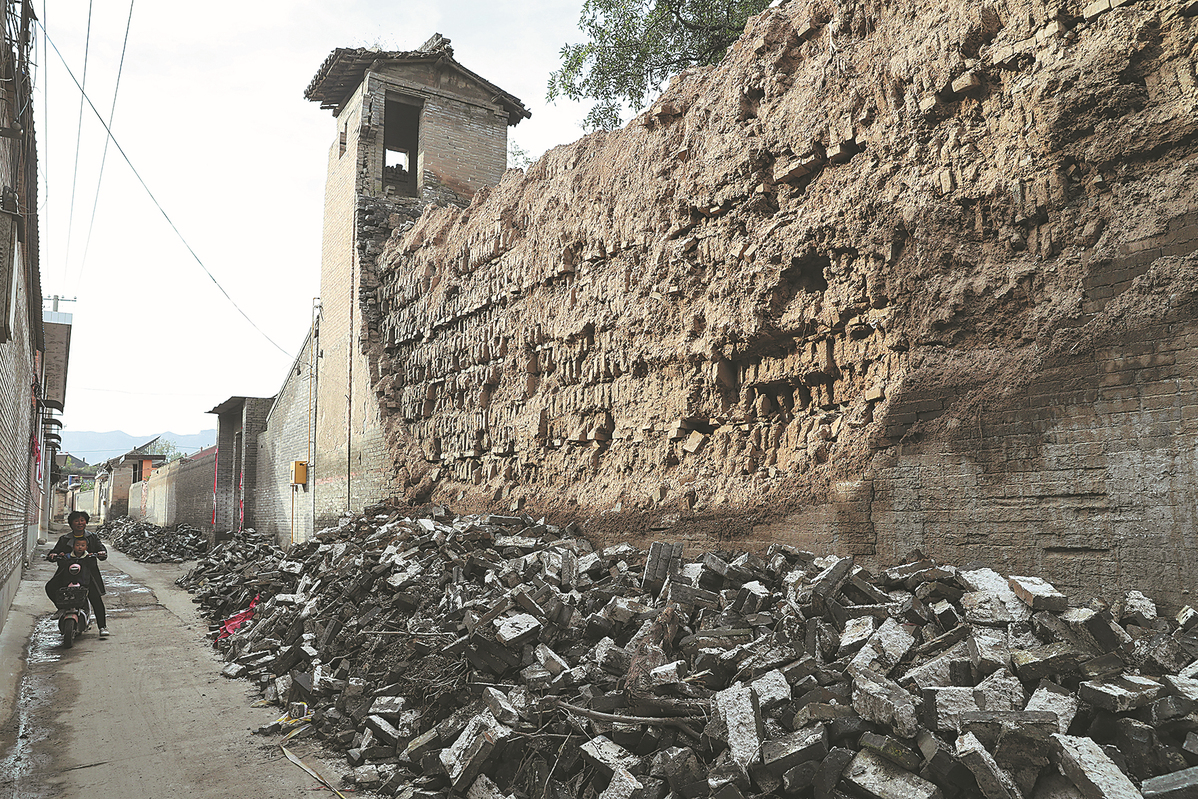 Appeals made to safeguard relics not on government protection lists
As heavy afternoon rain fell last month in Pingyao, Shanxi province, Shao Shuai was worrying about damage to the ramparts of the ancient city's wall, which stands 8 to 10 meters high.
The inner sections of the ramparts were built from rammed earth more than six centuries ago.
On Oct 4, Shao, 38, a cultural relics protection worker in the city, which is a UNESCO World Heritage Site, rushed to the western area of Pingyao with his colleagues.
They checked the plastic sheeting they had put in place earlier to cover the earthen parts of the ramparts from rain was doing its job. The workers also made sure clapboard they had installed was stopping pedestrians passing through the area.
They worked into the early hours of the following day. Several hours later, Shao learned that the inner parts of the ramparts, known as Section No 84, in an eastern area of the city had collapsed as he slept. The collapsed section was 25 meters long.
Workers went to the site and took preventive measures as the rain continued to fall. Shao then returned to the western sections of the wall to reinforce protection measures.
Soon afterward, as local officials were inspecting the wall, Shao told them he had just seen an area of the structure known as Section No 25 collapse.
Together they witnessed brickwork sliding down the rammed earth to the ground. Subsidence at this section only stopped in the afternoon on Oct 6, Shao said.
The heavy rain, which started on Oct 2, continued until Oct 7. Precipitation was more than three times the level usually reported at that time of year.
As of Oct 11, a total of 1,783 heritage sites throughout Shanxi had been partially damaged, according to the National Cultural Heritage Administration. Significant damage was reported in cracked walls, collapsed foundations, fences and leaking roofs, but there were no injuries.
"I wish we could have renovated more interior sections of the wall before the rain arrived. It was heartbreaking to see all the damage," Shao said.