Region upholds unity amid adversity: China Daily editorial
Share - WeChat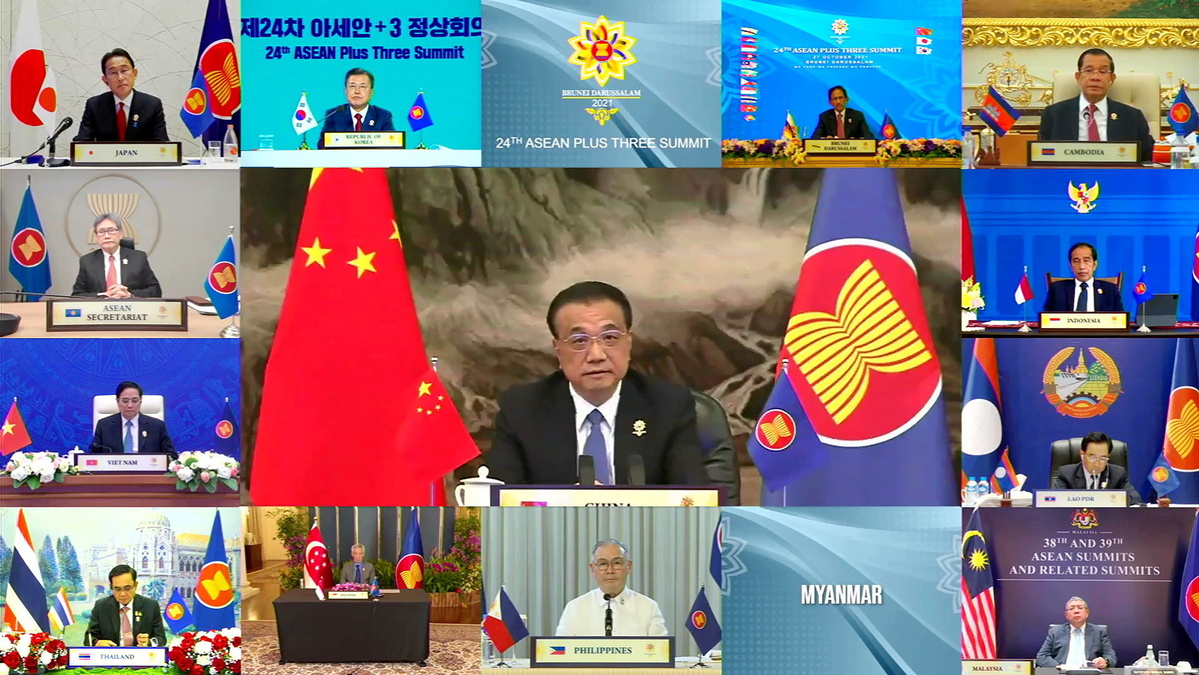 Marking a fresh effort to help the region recover from the COVID-19 pandemic, the leaders of China and the Association of Southeast Asian Nations agreed on Tuesday to deepen cooperation in various fields, including public health, economic integration and the early implementation of the Regional Comprehensive Economic Partnership agreement.
The joint statement issued by Premier Li Keqiang and the leaders of the ASEAN countries following their virtual summit will serve as a blueprint for the two sides to strengthen their all-round cooperation in the post-pandemic era to promote the economic recovery and development of the region.
The leaders also agreed to promote the China-ASEAN Free Trade Agreement and explore broader mutual opening up in other areas such as the digital economy. They stressed the needs to strengthen cooperation to enhance the connectivity and resilience of supply chains in the region by exploring "the development of economic corridors, as well as economic, trade, and industrial parks".
These initiatives will no doubt deepen the horizon of their mutually beneficial cooperation and thus pave the way for their partnership to continue to grow and thrive.
Since the COVID-19 pandemic broke out, China and the ASEAN countries have set a good example in jointly fighting the pandemic and helping each other. Instead of being weakened by the pandemic, the bond between the two sides has only grown stronger along with their shared political will to deepen cooperation.
The development of their 30-year dialogue partnership has shown China is both a reliable partner and a conscientious friend that is committed to working with ASEAN to jointly usher in an even brighter future for the region and its people. Such a time-honored friendship can withstand the tests of the times and the attempts by others to drive a wedge between them.
Although the joint commitments they have announced paint a rosy picture of the future, the increasingly complicated challenges on the geopolitical front threaten to spoil it. With the United States intensifying the implementation of its Indo-Pacific strategy aimed at containing China's rise, the region has been increasingly turned into a venue for the US' strategic competition with China.
The current peaceful situation in the Asia-Pacific region needs to be cherished. Outside forces, such as the US, instead of stoking tensions and confrontation, should play a more constructive role in the region.
At a time when the world is confronted with various grave challenges, China and ASEAN, both staunch supporters of multilateralism and an open world economy, are shoring up the spirit of a community with a shared future, and in so doing injecting confidence that these challenges can be overcome with concerted efforts.
Most Viewed in 24 Hours
China Views